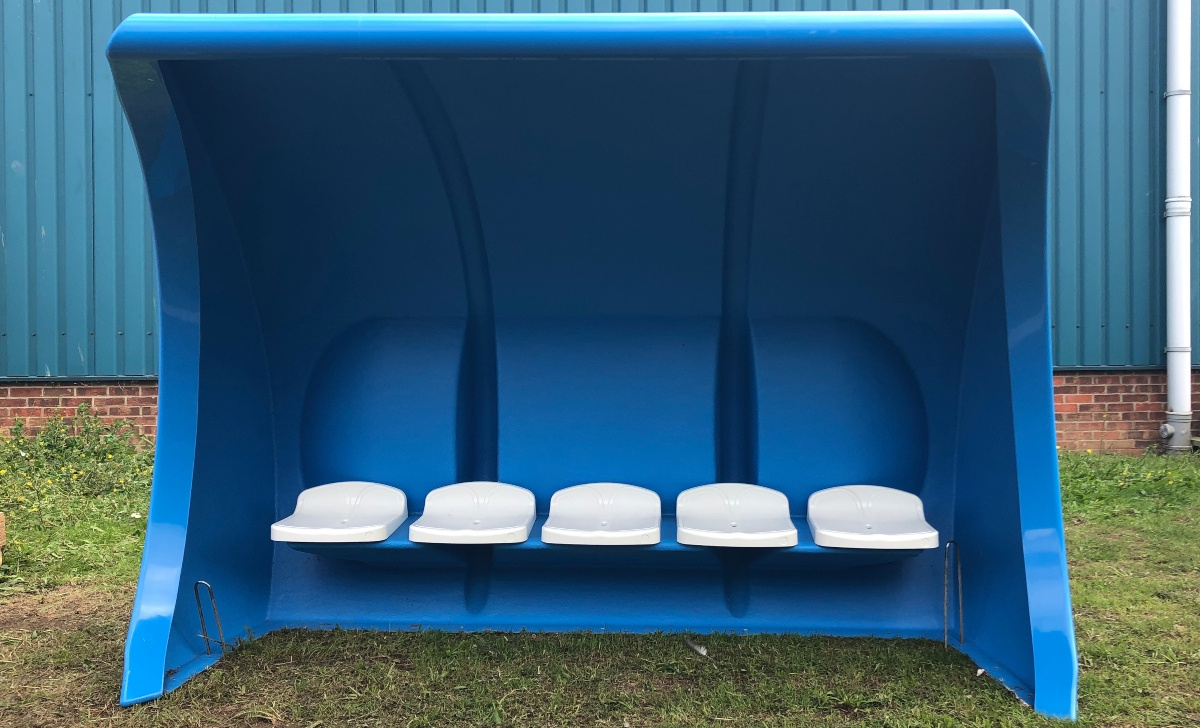 Fibretech 'PRO' Shelter - 3m - Sky Blue Ex Display
SHE-155-ED
The Fibretech 'PRO' Shelter is the newest addition to the Fibretech team shelter range, this item is ex display and only 1 available.
Designed as a sleek, contemporary alternative to the 'Standard' Fibretech the extremely strong and impact resistant 'Pro' features a large curved canopy ideal for keeping players dry.
Features:
Very low maintenance and with no corrosive parts.

Specification:

Composite Fibreglass and Polyester Resin with a smooth gel coat gloss finish.
Dimensions: 1.92m high x 1.6m deep.
Fixing holes are located along the base every 500mm for anchoring.
Reinforced bottom side section for fixings.
UV stabilised polypropylene seat/bench
Shelters must be anchored at all times.
The shelters arrive on a flat bed lorry. Ideally a forklift is required on site to enable a safe offload, or at least 6 capable people to man handle.
We'd love to hear your feedback - please click here to leave a review.
---
Fibretech 'PRO' Shelter - 3m - Sky Blue Ex Display
The items below are required for a complete set.