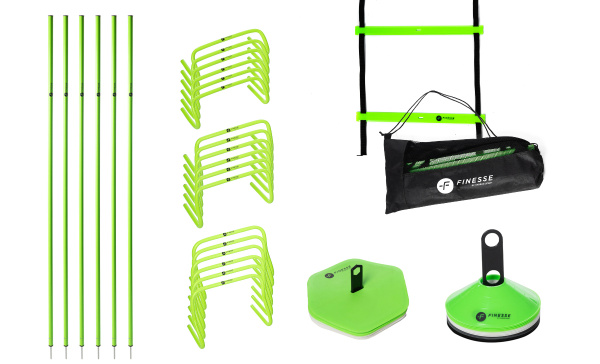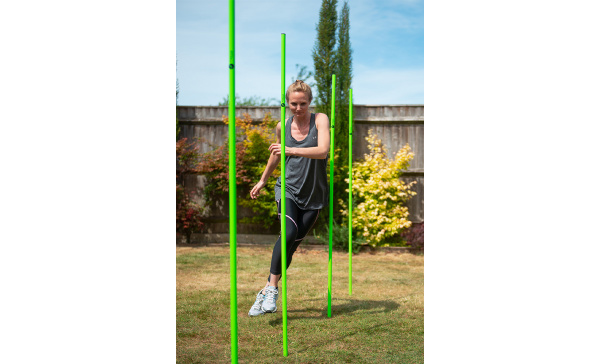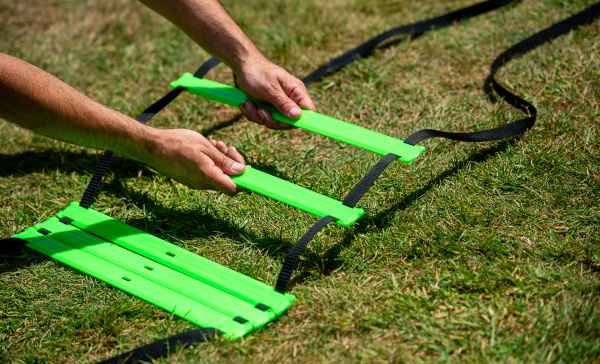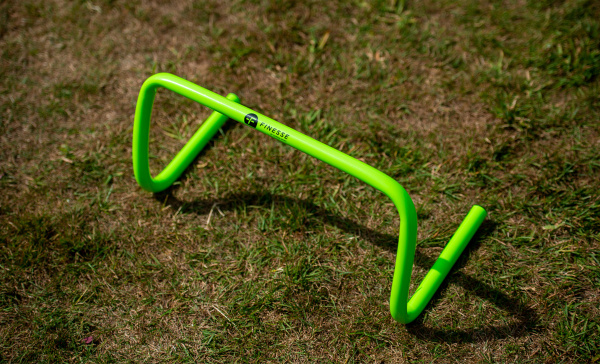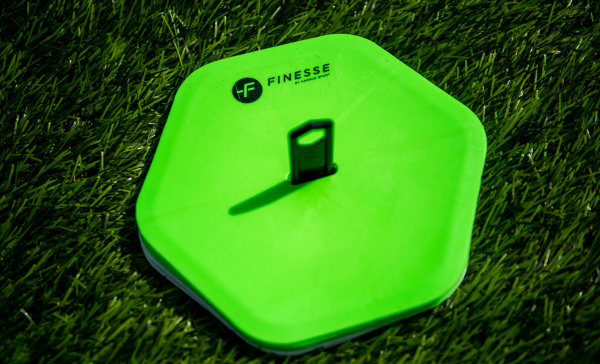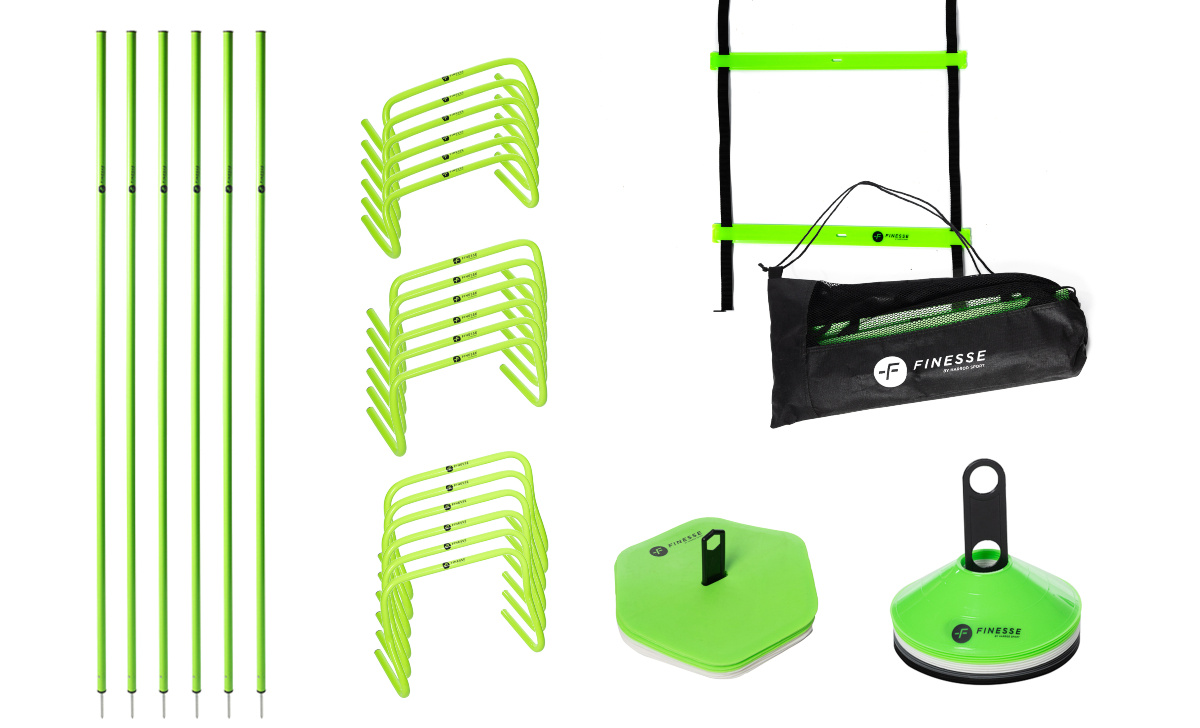 Finesse Agility v2 Bundle
FNS-102
Our Finesse v2 Agility bundle includes a collection of products an athlete or coach needs to further their training, from Football to Hockey, to Rugby and Netball.
The Finesse Agility v2 bundle includes a wider range of products from our training collection, offering athletes easy access to additional training equipment at home or for coaches who require more from their kit.
Includes our Finesse Agility Poles, a Speed Ladder, Sports Marker Cones, Hexagonal Markers, 6", 9" and 12" Agility Hurdles.
What's Included
Set includes:
1x Finesse Agility Poles (set of 6)
1x Finesse 4m Speed Ladder
1x Finesse Sports Marker Cones (set of 20)
1x Finesse Hexagonal Markers (set of 10)
1x Finesse 6" Agility Hurdles (set of 6)
1x Finesse 9" Agility Hurdles (set of 6)
1x Finesse 12" Agility Hurdles (set of 6)
We'd love to hear your feedback - please click here to leave a review.
---
Finesse Agility V2 Bundle
The items below are required for a complete set.