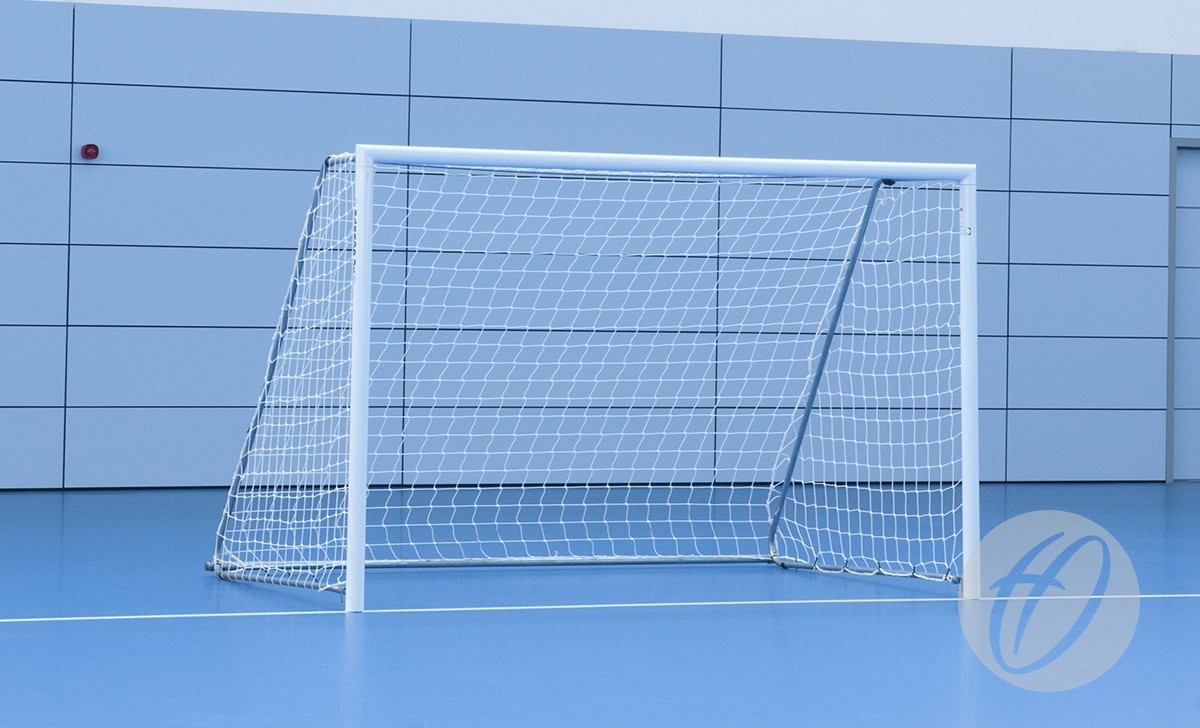 Freestanding Folding Aluminium Goal
Harrod Sport aluminium floor fixed folding futsal goals are designed with fully welded corner joints to provide superior strength and added safety.
Select option below.
Unit: Set
Weight: 44.00kg
Features:
Fully welded corner joints provide superior strength and added safety.
Unique sprung loaded foot operated 32mm diameter folding side frame for ease of storage.
Specification:
Uprights & Crossbars made from 80mm diameter reinforced aluminium.
No backbar is supplied with this goal, due to the runback, these goals must be anchored at all times using the sports hall anchor.
What's Included
2 Goals (4 Uprights, 2 Crossbars, 4 Sideframes)
60 Net Hooks
All Bolts & Fixings
1 Set= 2 Goals & 60 Net Hooks
Additional Info
We would strongly advise that where recommended nets are listed they are purchased with the goal to ensure best fit.
The recommended net for this model has been specifically tailored to fit this goal.
We'd love to hear your feedback - please click here to leave a review.
---