Nominate a young sportsperson for Ron Harrod Foundation funding.
Harrod Sport looks for a local athlete to sponsor in 2019
Find out more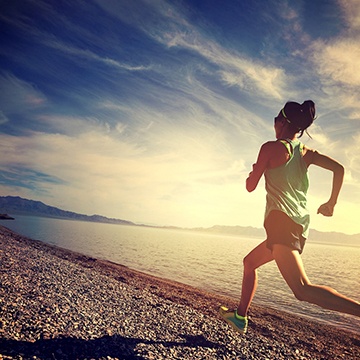 Competing can be expensive, even at a local or regional level. Equipment can be expensive, and that's before hotels and travel. For this reason, many talented young athletes have to give up their dreams of competing, of pushing themselves to see what they can achieve.
Harrod Sport is in a position to help.
The Ron Harrod Foundation
The Ron Harrod Foundation was set up by Harrod Sport to provide funding for under-25s sportsmen and women to help them continue to compete in their chosen sport.
In 2018, we will be looking for the recipient(s) of £5,000 of funding in 2019. We are inviting nominations from YOU, which will be assessed by a panel of judges before one or more recipients are chosen. The panel includes local athletes and representation from Suffolk Sports.
If you want to know a bit more about Ron Harrod, head to the bottom of this page.
Nominate Someone
Do you know a promising young sportsperson from Norfolk or Suffolk who is struggling to fund themselves? If you are a sports club, association, parent or coach, you can nominate a local under-25-year-old to receive a grant. All you have to do is complete and submit the form below.
Nominees must be:
25 or under
From or living in Norfolk or Suffolk
Please note: One application per nominee

Who is Ron Harrod?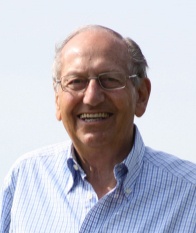 Harrod UK began when founder Ron Harrod invested just £300 and started to convert old herring nets into garden netting in a factory in Lowestoft, using skills traditionally associated with Lowestoft's fishing industry.
The year of 1954 ended with a successful £5,000 turnover and Harrod UK Ltd was established in a 30ft by 10ft workshop in Horn Hill, Lowestoft.
1976 saw the company expanding, securing additional factory space at the site before building its own factory in Pinbush Road in 1979. The office followed, moving shortly after.
Throughout his career, Ron Harrod has always been a pioneer in goal post safety and became a co-founding member of the CEN Committee in 1989.
Following in that tradition, his son Chris Harrod currently represents the U.K. on the European Standards Committee for goal post safety.
Ron Harrod retired in 2005, but his children - Chris and Stephanie Harrod - ensure his legacy lives on, both in a business sense and with the ethos Ron maintained throughout the years that the "customer is king". Ron is enjoying a well earned retirement with his wife in Suffolk.
In 2017 the company changed its name to Harrod Sport as it ventured further into international markets.
Today, Harrod is recognised as the market leader in the sports industry and boasts a multi-million pound turnover with a 140-strong workforce. This has all been made possible because of Ron's entrepreneurial determination and winning spirit.