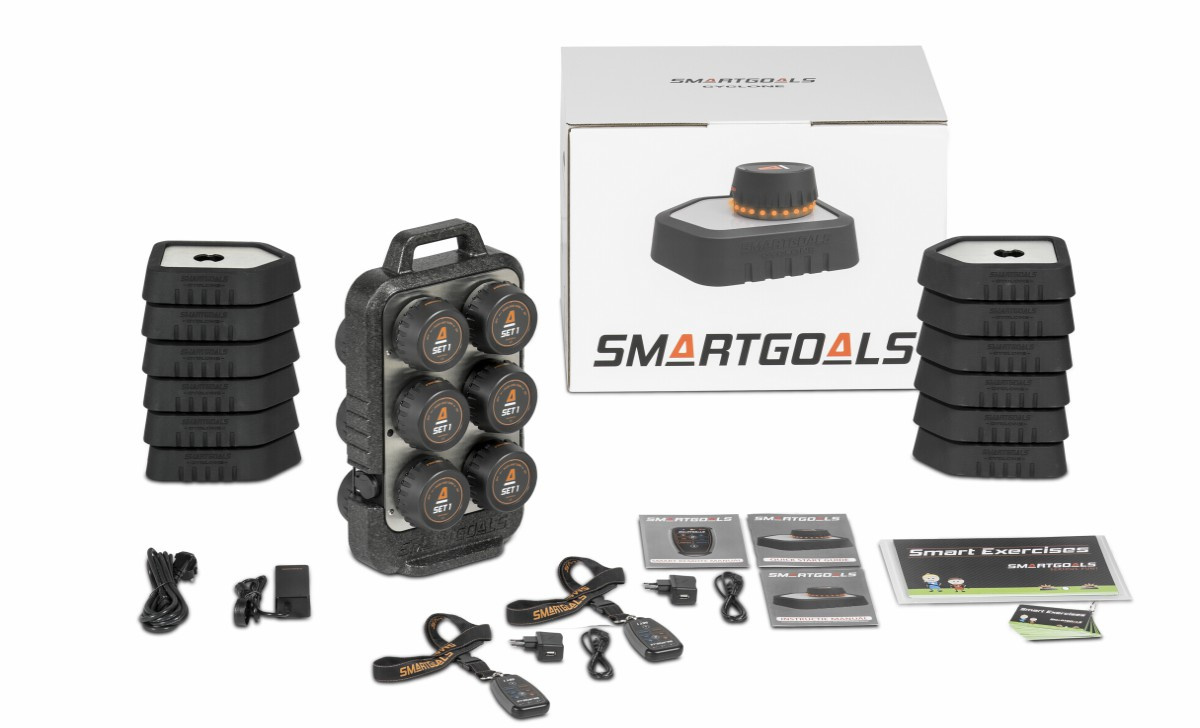 SmartGoals - Hockey Premium Double
ISP-005
SmartGoals come in a complete set for Football, Hockey and Fitness. The operation of SmartGoals is the same for each sport – the only difference is the frame. Can be used indoors and outdoors.
SmartGoals are a revolutionary interactive training system designed to improve agility, awareness and sporting intelligence.
Whenever a player scores through a SmartGoal, the light of that goal will change location to another random SmartGoal, becoming the new target for the player.
By doing so, dynamic and unexpected situations are created which perfectly simulate real match situations for football and hockey.
SmartGoals are useful for every element of training, including warming up, coordination training and small sided games. SmartGoals help to improve both individual and group training.
Players, teams, coaches and clubs can all benefit from SmartGoals!
What's Included
Premium Double

2 x 3 SmartGoals
SmartCharger
SmartExercises
2 SmartRemotes
SmartApp
Online Training Database
We'd love to hear your feedback - please click here to leave a review.
---
SmartGoals Hockey Premier Double
The items below are required for a complete set.