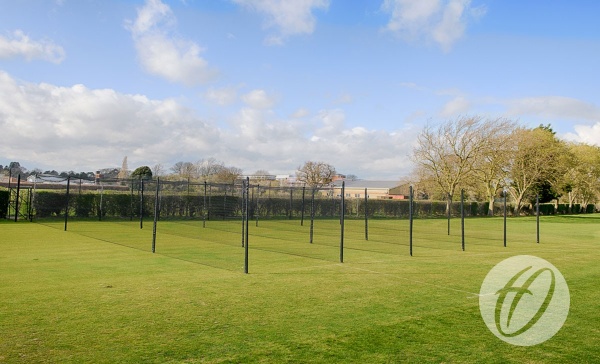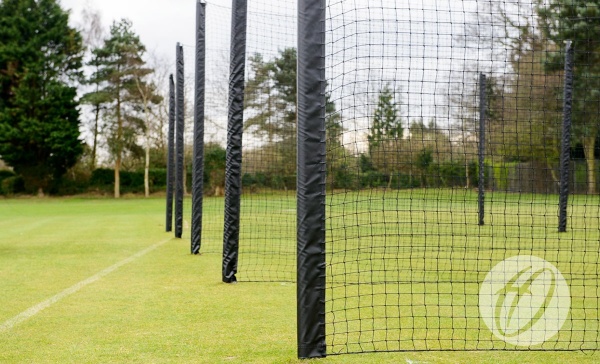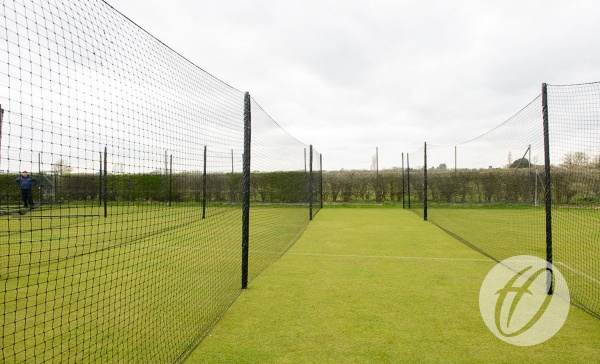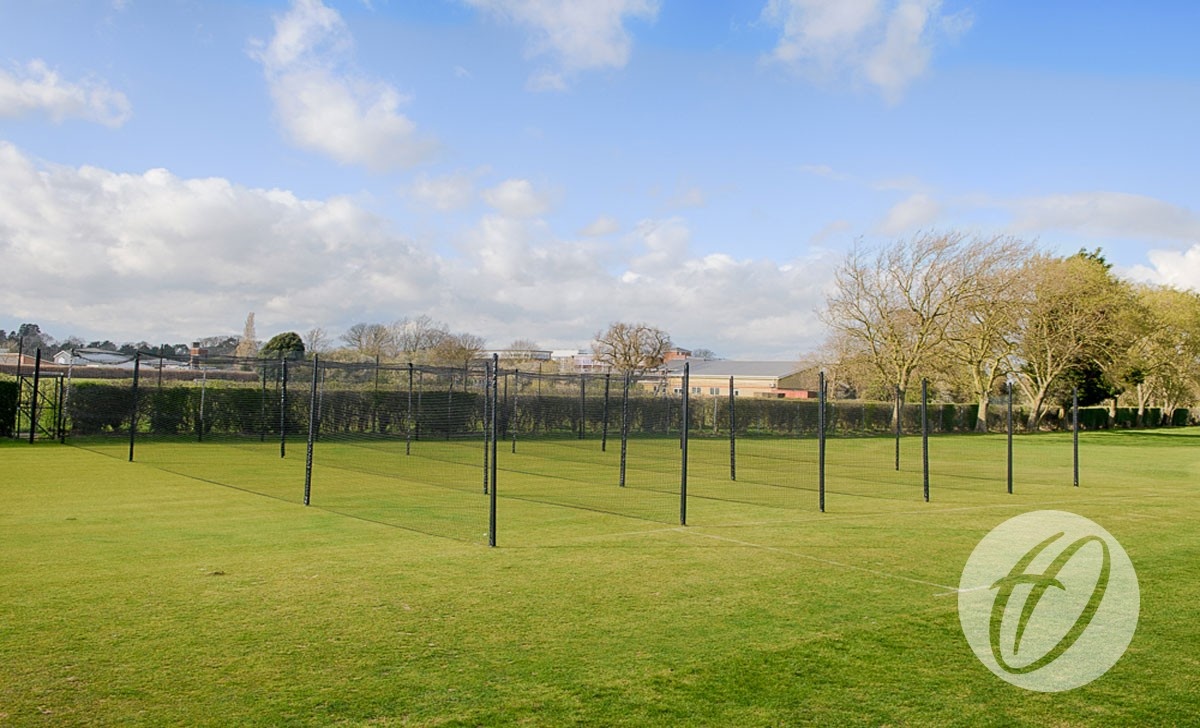 The Cricket Net System - 6m
CRK-285
Designed as a professional system which can be easily dismantled once the cricket season is over. Ideal where permanent sockets are not an option.
Please Note: All recommended nets and extras must be purchased separately (unless stated as included with product) and can be found listed by clicking the View Set and Buy button. Please ensure that all boxes are ticked for the required product before proceeding to checkout.

Features:
The systems are sold in single netting runs, multiple runs are required to make a cricket bay. Bay length is set in 6m length, please choose from 6m, 12m, 18m or 24m set length systems. As standard, the netting bays are designed to be set 4m wide.
Roof Netting, Back Netting, Headline Roof Rope and Turf Insertion Tool must all be purchase separately.
The roof headline rope is 44m long and will cover 1 or 2 bays.
Turf screw ground sockets are included. (Turf screw Insertion tool must be ordered separately see BAR-031).
Specification:

Uprights are 2.7m high.
Uprights are to be installed at 6m intervals.
Uprights are manufactured from 50mm diameter by 3.2mm thick Aluminium and Polyester powder coated black.
Uprights come complete with M8 hooks for additional net tension.
Each 4m back net has full length hook-and-loop fastening end panels allowing easy attachment to the back uprights.
50mm square mesh netting complete with interval sleeves designed to be easily installed onto uprights.
Please note: 1 back net will need to be purchased separately to achieve a bay.
What's Included
2 Uprights
2 Sockets
1 Net
We'd love to hear your feedback - please click here to leave a review.
---
Turf screw cricket system
The Cricket Net System - 6m (Set)
The items below are required for a complete set.
Options, Extras & Spares
The items below are required for a complete set.
Related Products