---
13-year-old Suffolk badminton player inspires creation of Ron Harrod Foundation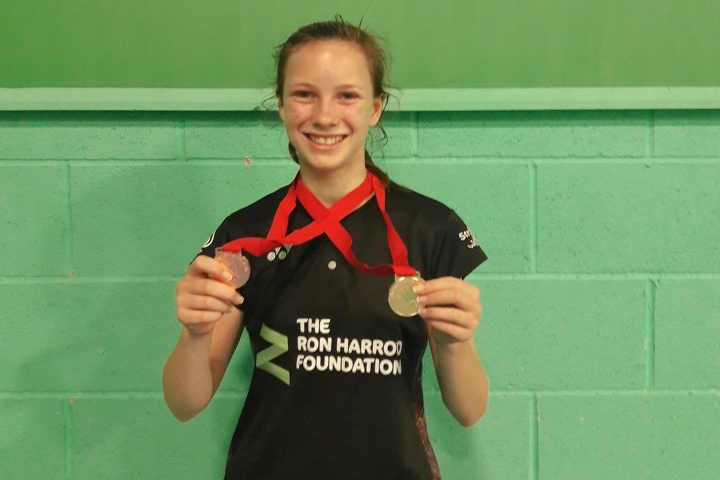 Meet Chloe Dennis, the talented young athlete with her sights set on playing badminton for England. As a recipient of financial support from Harrod Sport, Chloe was the inspiration for launching the Ron Harrod Foundation, a fund to help young sportspeople to realise their dreams.
Harrod Sport spoke to Chloe and her mum, Janet.
"I've been playing badminton for five years," explains Chloe, who lives near Colchester. "I started off playing both badminton and tennis for a year but stopped playing tennis to focus on badminton because I was so busy. I enjoy playing badminton more – I think it's the atmosphere and the people – they're really nice people!"
Chloe started playing when she was eight at a local club, as her school didn't offer the facilities. Playing once a week she soon went on to compete in the under-11s in Suffolk before playing for the Suffolk team against other counties. Last year, she was a runner-up in the nationals – "that was amazing!" – and she continues to compete at a higher and higher level.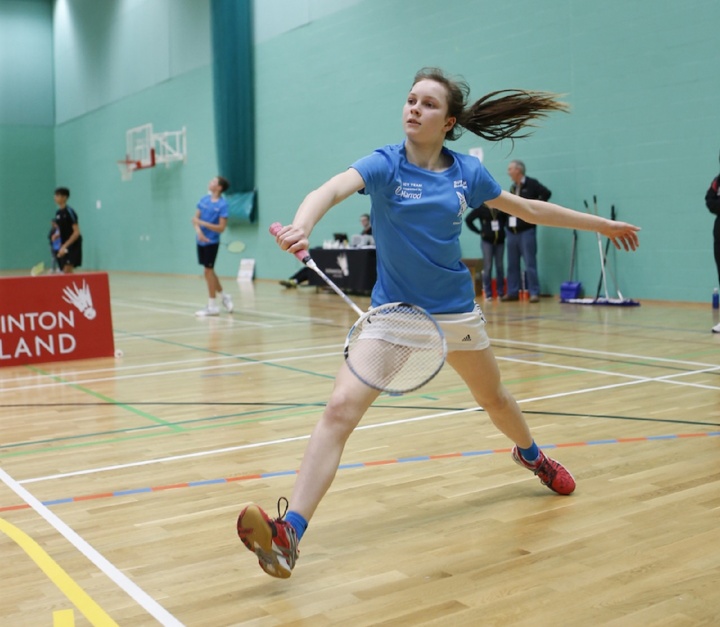 But competing isn't cheap, as Janet explains:
"Everything costs money. On the training side there's the court costs and shuttle costs and her coach. On the competing side it's the travel, the competition entries, the overnight stays and the food. Entering for three events - singles, mixed and doubles – costs £50-£60."
In August 2018, Harrod Sport launched the Ron Harrod Foundation to help young local talent like Chloe with the increasing costs of competitive sport. Click here for more information on the Foundation.
"Thanks to Harrod, I can now have individual coaching - with my coach Helen Thornton - on a regular basis," says Chloe, smiling.
"Before," explains Janet, "Chloe was doing more group training, but her level means she needs more one-to-one focus to progress and improve further.
"Most of the tournaments are far away and they usually start at 9am on a Saturday so we've been getting up 5am to make sure we get there on time to get warmed up and be well prepared. Harrod's support will mean we can travel on Fridays so we don't have that early morning start – which will be nice!"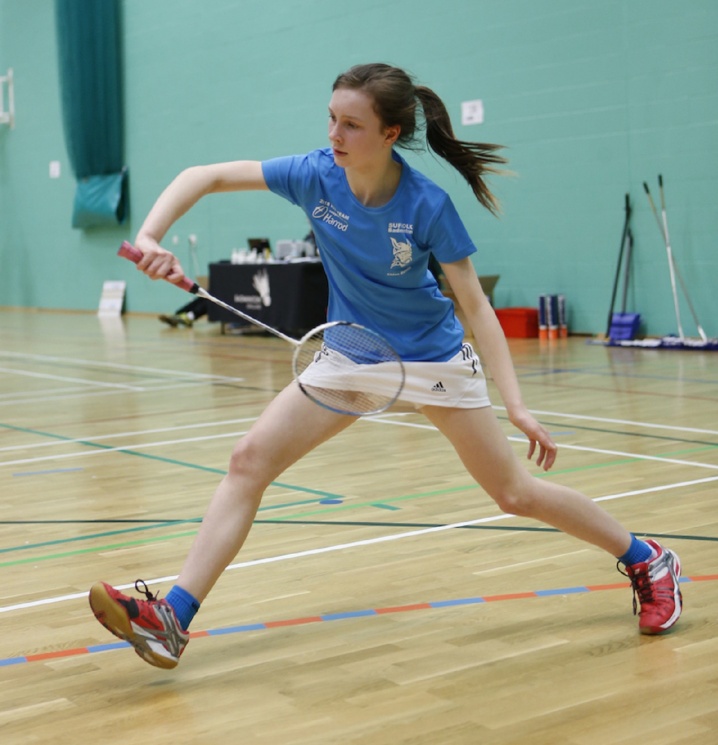 So, what is Chloe's current plan? And what does she have her sights set on next?
"My aim for this year is to do well in the nationals. I want to get a medal somewhere along the lines. I'm also going to try to play for the Suffolk Seniors Team.
"Next year there'll be another national tournament and I'll being playing within my age group so hopefully I'll do even better.
"Ultimately, I'd love to play for England for my age group, that would be good."
So, what do Chloe and Janet think of the Ron Harrod Foundation and Harrod Sport's support of young local talent?
"It's a great idea," beams Chloe. "I love playing sport and this is a good way to encourage other people to get involved."
"I did a lot of sport when I was younger," adds Janet, "so I know how much it can benefit young people. Sport is such a great way to meet new friends, learn about yourself and learn new life skills, so it's really great that Harrod are helping young people in this way."
We are looking for the recipient(s) of £5,000 of funding, to be awarded in 2019. We are inviting nominations from YOU, which will be assessed by a panel of judges before one or more recipients are chosen. The panel includes Harrod Sport board members, local athletes and representation from Suffolk Sports.
Click here to nominate a young local athlete for the Ron Harrod Foundation.