---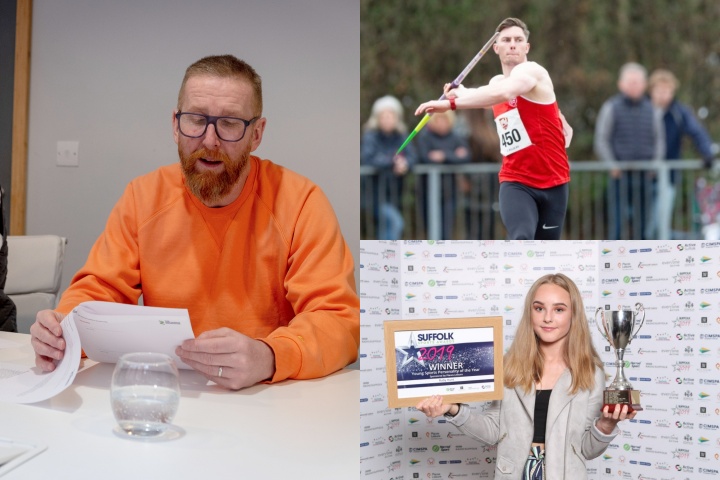 The winners of Ron Harrod Foundation funding 2020 have been chosen by Ex-Norwich City player Iwan Roberts.
Iwan couldn't choose between all the talent, so we are delighted to announce we have two winners this year who will share the pot and receive funding.
Ruby Hunt and Harry Hughes are the two talented locals to be awarded Ron Harrod Foundation funding this year. The Foundation provides £5,000 each year to support one or more promising local athletes under 25 who face challenges funding their sporting career.
Ruby
Ruby Hunt is a 14-year-old from Ipswich, who is a dedicated karate athlete currently ranking 5th in the world! Ruby has represented England at the World karate Championships in Chile (where she finished in 5th place) and was selected for the England team for the European championships in Budapest in February. Karate is a self-funded sport so this grant would support Ruby to compete in the K1 Premier League competitions around the world in 2020, and to gain enough ranking points for her ultimate dream of competing at the Youth Olympics in 2022.
Iwan said he chose Ruby because: "Ruby is really impressive for her age, ranking 5th in the world is an amazing achievement. Being at that level at her age is incredible, and funding would help her to grow and achieve her goals."
Harry
Harry is a 22-year-old talented athlete from Stowmarket.
Harry was previously funded by British Athletics, but after a serious injury that involved a surgical procedure and a year away from the sport, all funding to Harry was dropped. Harry came back in 2019, throwing over 80m, which was the furthest by any British Athlete in over 7 years. At only 21 years old, he also became the British Champion, and qualified for the European U23 Championships, but couldn't attend due another minor injury. Harry has to pay for his coach, all medical fees, all training and travel expenses, and is funded to the total sum of around £1500 by other grant schemes. The majority of his costs are covered by his parents. Harry is currently on the long list for the 2020 Tokyo Olympics, and is also highly likely to qualify for the European Championships this year.
When told the news Harry said, "I am so pleased, and this funding will go a long way for me this year."
Iwan said he chose Harry because: "Harry has had some bad luck with minor injuries, and as his parents cover the cost of his medical fees and training it would be great to help them all out with funding. Also, Harry has a good chance of going to the European championships so this money would help with that too."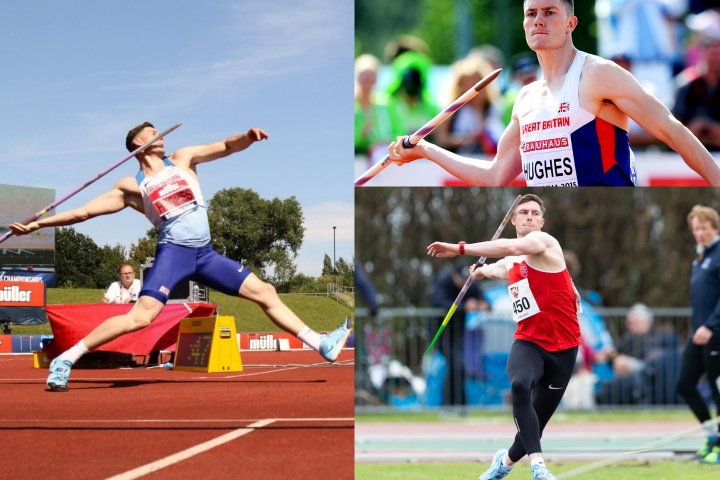 Harrod Sport and the Ron Harrod Foundation
Named after the company's founder, The Ron Harrod Foundation was set up in 2018 to help young, local athletes.
"Everyone at Harrod Sport has been delighted with the success of the Foundation, with more than 60 inspiring submissions for sports ranging from roller-skating to karate," says Kevin. "It was exciting to see the variety of sporting talent across the region and it makes Harrod Sport proud to be part of this community.
Kevin adds: "All of the winners have already achieved so much in their early years and we can't wait to watch their progress over the year and see what the funding helps them achieve next. We're excited to be on this sporting journey with them."
For more information on Harrod Sport and the Ron Harrod Foundation email us at sportmarketing@harrod.uk.com or call on 01502 583515.