---
Birmingham 2022 Commonwealth Games - the whole nation inspired!
The 22nd Games saw 6,500 athletes competing across 19 sports, with Harrod Sport proudly supplying equipment for Hockey, Netball, and Rugby Sevens. Harrod Sport has a proud history of supplying sporting equipment to Commonwealth Games, previously supplying Manchester 2002, Delhi 2010, and Glasgow 2014, and Director of Sport Kevin Utton said they are "delighted to be able to add Birmingham 2022 to the collection."
The whole company were even more thrilled to see the England women secure a memorable win over Australia for their first ever Commonwealth Games Gold in the hockey as well as the England men winning a third Commonwealth bronze in a row for an electrifying win against South Africa.The women's win was 24 years in the making with Flora Peel securing both goals in the Harrod Sport FIH Class 1 Weighted Hockey Goals meaning a 2-1 win against Australia. The victory was a momentous occasion for the players and another triumph for women's sport after the Lionesses Euros win last week. Hollie Pearne-Webb described the event as 'hugely inspirational' and to be a part of the women's team sport movement was a 'privilege and I'm so happy to be a part of it' (England Hockey, 2022). Kate Pasque, Sales and Marketing Executive at Harrod Sport touched on the event:
"We're over the moon for everybody involved with England Hockey, especially to the women's team who have made history by winning the gold. With what the lionesses achieved, and now England Women winning the gold in hockey, and England Roses only just missing out on a bronze in netball, it is hugely inspirational to the entire country, especially the young girls watching on aspiring to be like their heroes."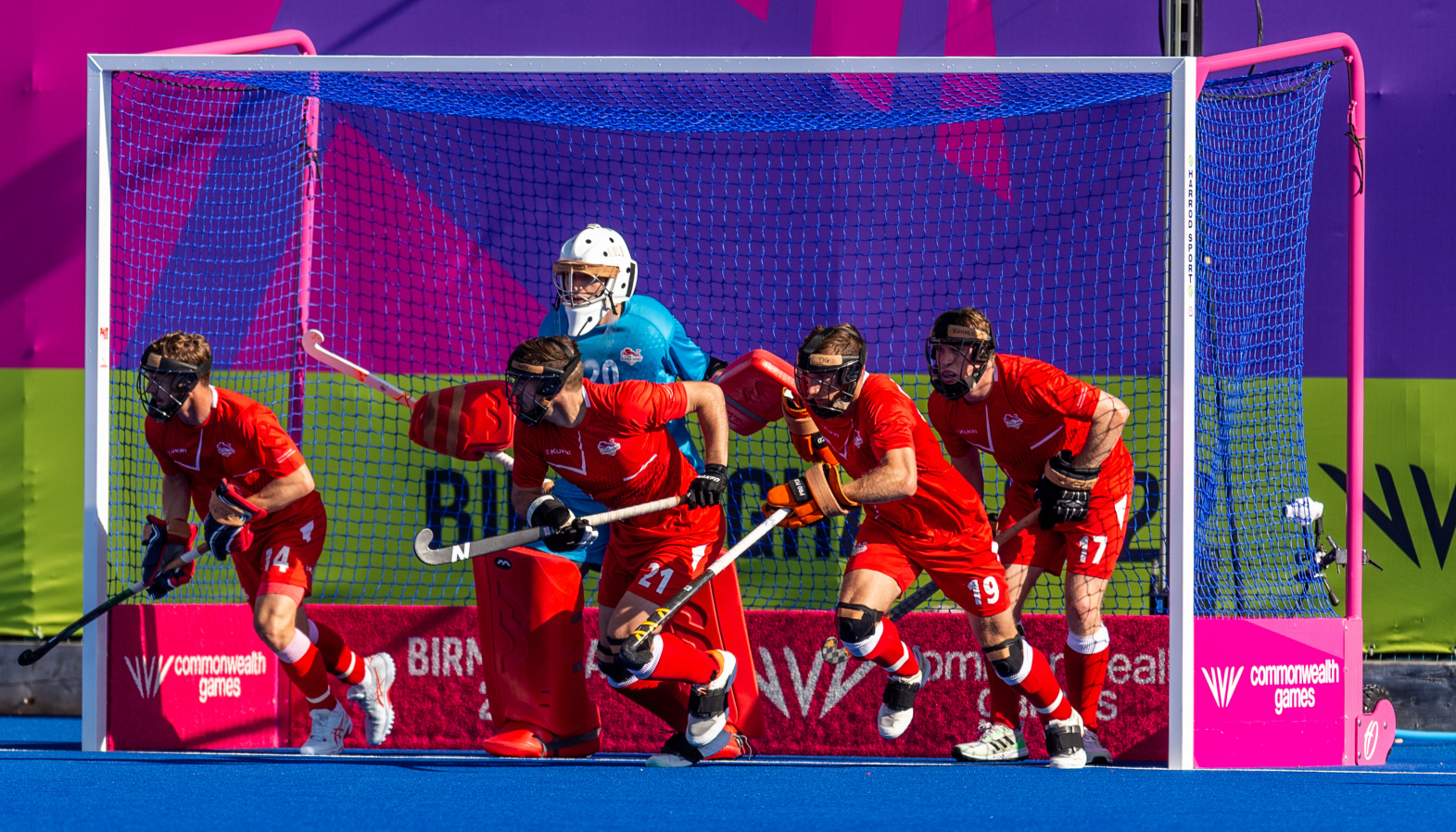 Not only this but Harrod Sport, along with the rest of the country, were overjoyed to see the Roses play in the Bronze Match for the Netball, for which they supplied their International Netball Posts, However, England were left empty handed after a 48-55 loss after a tough second quarter against the current world champions, New Zealand's Silver Ferns.
Although the Rugby Sevens England teams saw no medals this year, they all put in a strong performance over the past two weeks. Kate Pasque added:
"We are extremely proud to have been involved in Birmingham 2022 Commonwealth Games, and to see the pride and joy it has brought to the community in Birmingham has been amazing. A special shoutout goes to the volunteers of the games, who the games would not be able to happen without."
A final congratulations goes to the whole of Team England, they truly have inspired a nation once again!
To see our full range of products, please visit our website here.