---
Considerations before buying a Lacrosse Goal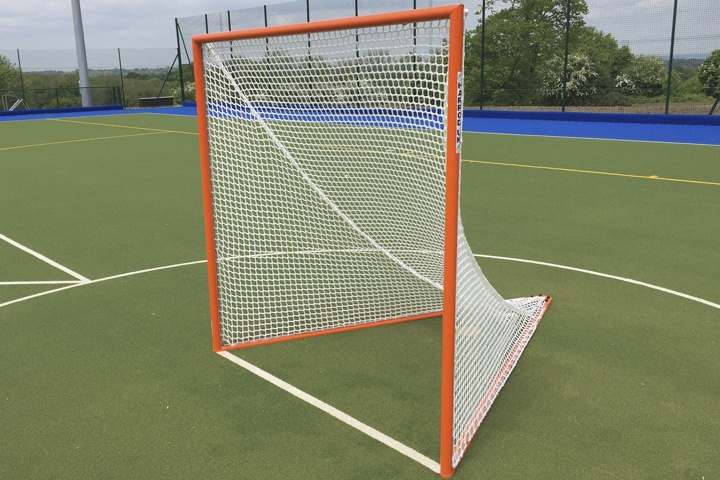 Let's make sure you know what type of new lacrosse goal you need...

Freestanding Competition Lacrosse Goals:
In accordance with the federation of international lacrosse rules the men's and women's lacrosse goals should be as follows;

Each goal should consist of two vertical posts joined by a rigid crossbar. The posts will be 6 x 6 ft. should be painted orange and secured to the ground
Regulation lacrosse goals sizing and dimensions are 6H x 6W ft (1.82m x 1.82m) lacrosse goal. Our competition lacrosse goal has been designed to meet the new standards click here to view this product.
Freestanding Lacrosse Goals:
Our freestanding lacrosse goal can be used for training purposes and also at junior school level.
Freestanding lacrosse goals size and dimensions are 1.83m high x 1.83m wide. For training goals click here to view this product

Our free standing goals have flat supports which means they do not require padding where as rounded pipe supports requires padding to limit the rebound of the ball.
What if you've bought a lacrosse goal prior to September 2015?
To conform to the new regulations for competition play it would be advised that a new lacrosse goal is purchased to make sure you're up to date for competitions and matches/tournaments.

Where can you find the full version of the federation of international lacrosse rules?
Men's - http://filacrosse.com/rules-mens-field/