---
Harrod Sport wins 2022 SAPCA Award for Export!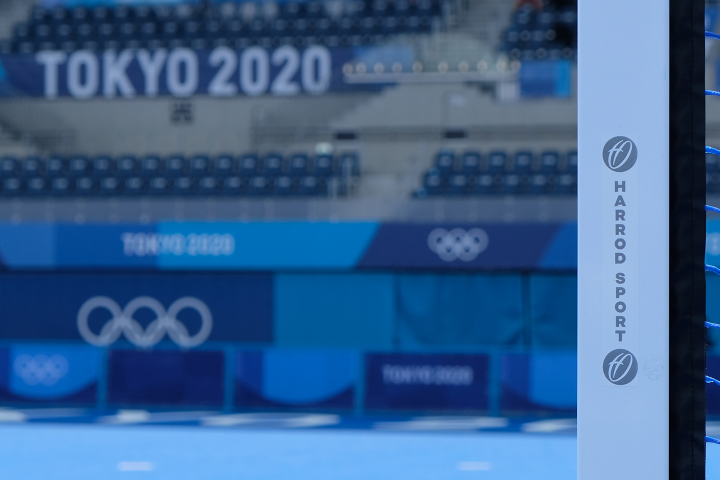 2021 saw a difficult year for most, with further lockdowns, Brexit and raw material shortages hampering production at various stages throughout the year. Thankfully, despite these difficulties, our Export department has gone from strength to strength which has now been recognised by SAPCA after winning their 2022 award for Export!
The SAPCA Awards is an annual event which celebrates the achievements of its members across five categories including Project, Product, Sustainability, Innovation and Export Success.
A panel of six judges assess the entries from all SAPCA members and shortlist those they believe have gone above and beyond to stand out from their competition; the winners are then announced during an awards ceremony (although this year's was held via a live webinar).
As a company, we are always proud to be at the forefront of major sporting events across the world with no shortage in demands from the event organisers.
Our sporting event calendar CV from early 2021 onwards includes;
2020 UEFA Euros (held in 2021), supplying international stadiums such as the Stadio Olympico in Rome and the Puskas Arena in Hungary
2020 Tokyo Olympics (held in 2021), supplying the likes of Hockey Goals, Nets, Team Shelters
2023 Pan American Games, supplying Technical Shelters, Team Shelters, Hockey Goals, Nets and Stick Racks in preparation for the games next year but for use in the lead up throughout 2022
2022 FIFA Club World Cup, supplying a number of our Stadium Pro Goals and printed flags
FIFA World Cup 2022 in Qatar, supplying our new FIFA Approved Stadium Goal Package across all 8 stadiums as well as our Swivel Portagoals and Stadium Goals across all 41 training grounds
We have also supplied a number of countries across the year including, France, Dubai, Spain, Qatar, Japan, Australia, Africa, Saudia Arabia and Chile. The latter two being completely new territories for Harrod Sport.
Export is an area in which we continue to strive to improve every year and to be recognised for such a prestigious reward in our field is a fantastic achievement.
SAPCA (The Sport and Play Construction Association) is an organisation which offers step-by-step support to help reduce the stress of managing sports and play construction projects. Harrod Sport has been a proud member for 25 years.