---
Harrod UK help Local player to realise hockey dream at EuroHockey 2015.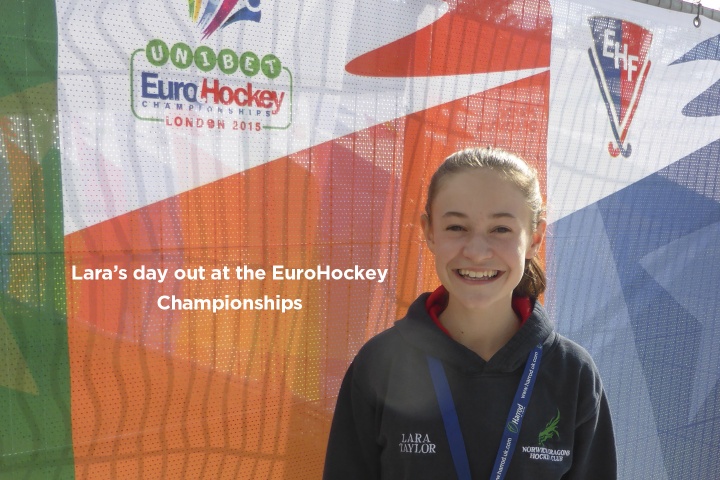 Lara Taylor is a 13-year-old keen hockey player for Norwich Dragons hockey club and Norfolk County.
She loves hockey... and I mean REALLY loves it. After getting tickets to the Unibet EuroHockey Championships 2015 with her family, Harrod UK representative Les Saunders chose her and her family at random to be upgraded to hospitality.
As our hospitality guests the family enjoyed; the use of an exclusive pavilion facility, premium seating, three-course buffet meal and complimentary drinks.
However, the surprises didn't stop there as Harrod UK organised for Lara, with help from England Hockey, to be in the tunnel before the match and then meet and greet with the England ladies team afterwards with the opportunity for personal photos and autographs.
Lara spent time chatting to each of the players, coaches and hockey makers and as a result now dreams of playing on the same amazing pitch one day in the hope of making the GB team herself.
The opportunity to meet and greet fans appeared just as special for the England players, who continue to take inspiration from those around them.
I think it's safe to say that Lara won't be forgetting her evening at Lee Valley Hockey and Tennis Centre in a hurry and neither will England Hockey's forward Alex Danson, as the evenings 4-1 win over Germany, in which she scored a hat trick, secured her team a place in the Semi Finals of which they went on to secure gold.
Watch the full video below of Lara's special day;
The day was incredibly rewarding for all involved, with Lara's mum, Margaret Taylor, summing up the day as "so special" and that "in Lara's words the experience 'was amazing and the best day of my life." I think the grin (below) shows how much the experience meant to her and the memories made were priceless.