---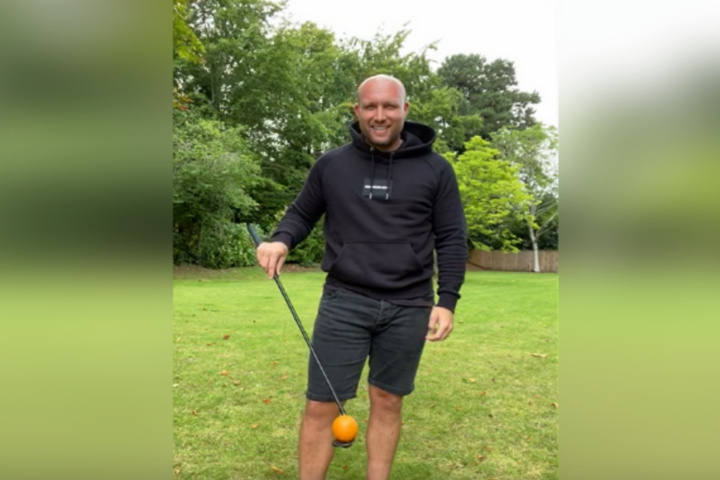 Harrod Sport announce the "Home Olympics"
After months of lockdown the summer is finally here. But the opportunity to participate in team sports is not yet available to many people. Of course, that shouldn't mean you can't keep active and have fun with your family.
Harrod Sport are proud to reveal the Harrod Sport Home Olympics - a series of challenges for the whole family to enjoy together.
How to get involved
We will regularly post a new challenge video across Harrod Sport's Facebook, Twitter and Instagram social media channels which will feature an athlete or team announcing the day's event, explaining the rules and giving a demonstration of the challenge - then it is over to you.
Choose your challenge - we've listed some challenges below but you can make up anything you want - get creative Britain!
Take a video or selfie doing your challenge
Post on your social media using the #HomeOlympics and tag @HarrodSport
Play against your family to see who is the best and then post a video of your best moves and epic fails with the hashtag #HomeOlympics to see how you match up to everyone else!
The challenges
If you miss a challenge or want to rewatch the videos at a later date, they will all be available here:
● Challenge 1 - 29th July 2020 - Golf trick shot with Dean Ashton
●Challenge 2 -Toilet roll keepy uppys with Wroxham Women
● Challenge 3 - Dizzy penalties with GB Hockey trio
Our favourites
We will regularly be checking in on tagged and hashtagged posts and will name our favourites later in August, both here and on social media, along with any honourable mentions.
A few words from our Director Kevin Utton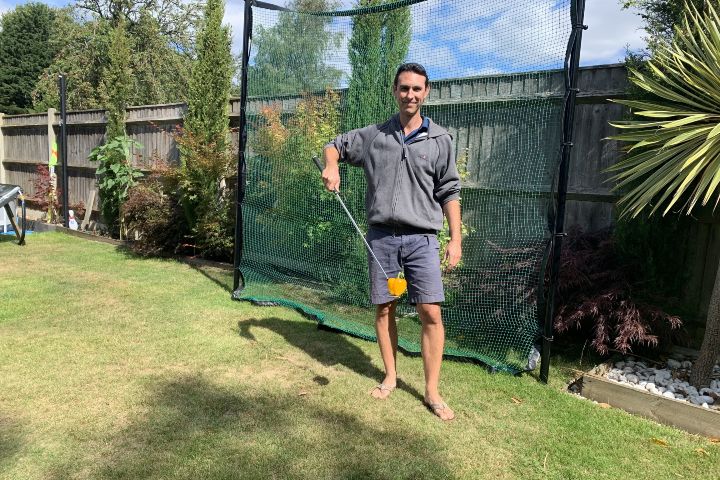 Kevin Utton getting involved in the Harrod Sport Home Olympics #HomeOlympics

"Summer is normally a huge time for live sport - seeing the winning goal of the EURO 2020 final scored in Harrod nets at Wembley, followed by the excitement of the Tokyo Olympics, would have made this summer especially memorable and inspired millions to get out and take part in sports", said Kevin Utton, Harrod Sport Director of Sports Sales & Marketing. "Without these big events it is still important to keep active, and we hope that this week of activities will help to bridge the gap and keep families entertained. We can't wait to see your high scores and podium photographs!"
Nominate a young sportsperson for Ron Harrod Foundation funding.
Do you know an athlete that needs some help to compete? Applications are now open for 2021.
Learn more about the Ron Harrod Foundation and help a talented young athlete realise their dreams of competing by nominating them for £5,000 funding today.