---
How to ensure your hockey club stands out from the crowd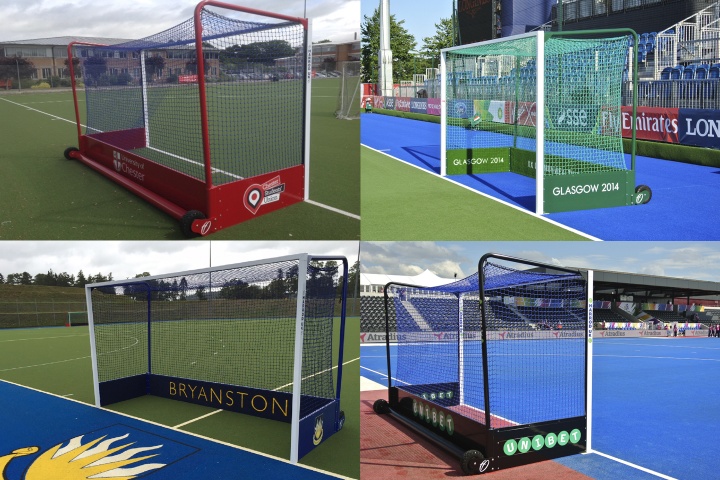 How to make your hockey club stand out from the crowd:

Want something to make your hockey club a cut above the rest? Harrod UK can help!
We supply a bespoke range of hockey goals which can be personalised with your club logo and colours.
The London 2012 Olympics gave us the first opportunity to showcase the outstanding quality of our market leading concept that is now widely adopted as the industries preferred method for aluminium freestanding goals.
Make those goals even more special by creating an eye catching goal.
As the first company in the UK to design and manufacture a unique range of integral self weighted hockey goals we have continued to lead the way developing a service that allows Universities, Schools and Clubs across the country to bespoke our London 2012 Blue Integral Weighted Hockey Goal. As shown below:
As an example of how to make your hockey club stand out using the Harrod UK branding we have created a range of hockey goal options to show you how many options we offer.

What the Harrod UK bespoke hockey goal service offers:
Bespoke outer graphics
Bespoke laser cut carpet
Choice of net colour (green, black and blue)
Choice of framework colours (red, blue, black and green)