---
Meet the Ron Harrod Foundation Athletes of 2023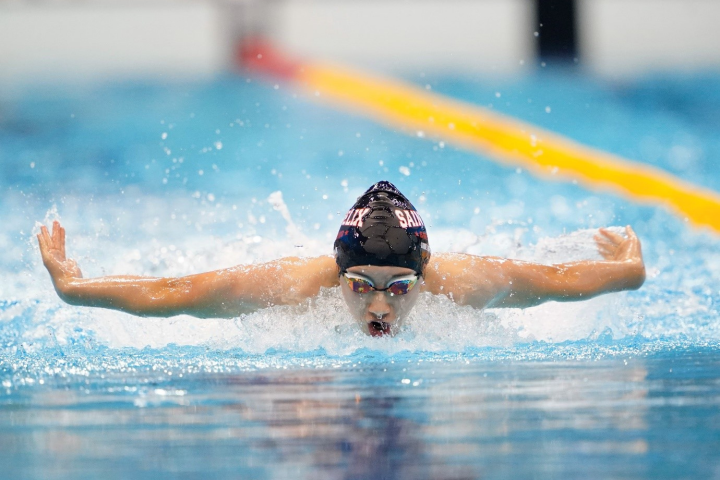 Meet the slew of talented athletes from Norfolk and Suffolk have been awarded sponsorship from The Ron Harrod Foundation 2023.

For five years the Ron Harrod Foundation has been sponsoring athletes from across the two counties, helping those in a variety of sports achieve their goals.
This year the head judge responsible for selecting the winners was Rebecca Burton, the Head of Marketing and Communication at Norfolk FA and a UEFA licensed coach at Norwich City Academy.
Among the 2023 winners is Jude Gunner, 13, who is a swimmer from Middleton in Suffolk. He has many accolades already including being nationally ranked top 10 GB swimmer within 13-year age group under the Amateur Swimming Association. The £1,000 awarded from the foundation will help support Jude with competitions and training.
"I was really surprised when my mum told me I had been chosen, as I didn't think I would be selected and felt really pleased," said Jude.
Receiving £500 is Charles Myers, 9, also from Suffolk who plays roller and ice hockey. When Charles is not helping care for his older brother, he can be found actively training both at home and in Cambridge on some evenings.
"I feel extremely proud to have been chosen [for the sponsorship] and can't wait to share updates in what I will be doing this season," said Charles.
Owing to the challenges of being with his brother, he has missed out on various sporting events or activities. The sponsorship money will go towards vital equipment and an all-important training space of his own.
Jack Jacobs, 17 and a gymnast from Lowestoft has also received £1,000 and is "happy and excited" to have received the fund. Jack has a range of additional needs and has competed in various competitions.
This year he has his sights set on competing in the Open Category which means the chance to compete with the best, the top-ranking disability gymnasts, and if he medals the chance to compete in the same arena as mainstream gymnasts in the British Championships.

Tennis ace Lucas Taber, eight-years-old from Beccles caught the eye of the Lawn Tennis Association (LTA) 10 and Under National Pathway Coach and his progress is already being monitored for development. The sponsorship will go towards more crucial training and tournaments as advised by the LTA.
Lucas said: "It feels really special and exciting that [Harrod Sport] want to help me with my tennis."
Serena Grace aged 20 from Norfolk has also achieved an impressive number of accolades already in athletics. These include a recent 60m East of England Champion & Gold Medal from Eastern & Essex Indoor Championships in March and becoming the 200m Current Record Holder at UEA Athletics in February.

The £500 Serena has received will be used to better herself even more and is especially beneficial since coming from a one parent household.
Nominations for 2024 will reopen in late 2023. The application form will be available on our website with further details to be released closer to the date.