---
Old Richians RFC Girls celebrating the installation of the new rugby posts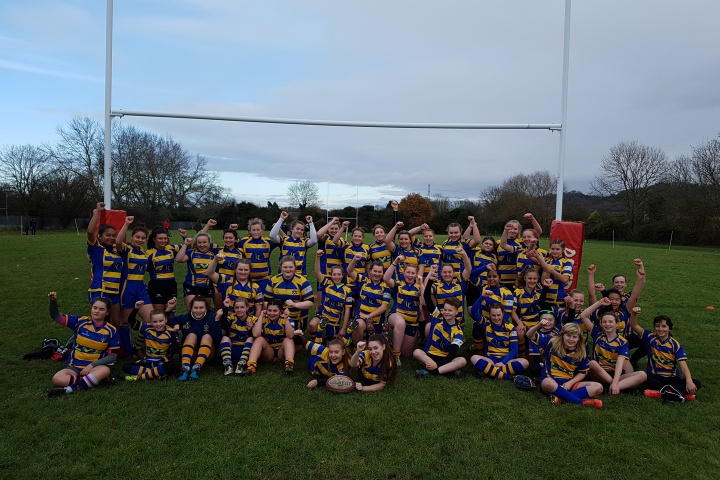 A successful #sadrugbypost campaign in association with the RFU has proven to be beneficial for grass roots Rugby.
One of the clubs who were lucky enough to win a set of 10m Hinged Steel Rugby Posts were Old Richians RFC.
Kelvin Hughes has given us an update on the installation of their new posts. "Old Richians have recently installed a new set of rugby posts on their full-sized pitch. They won the 10m Hinged Steel Rugby Posts in a competition in September entitled #sadrugbyposts run by Harrod Sport, where clubs were invited to send in a photo of their 'sad' rugby posts and make their case for being supplied a new set. Old Richians RFC's photo of their sad looking second team pitch posts with sad looking members of the Girls teams looking on, this won the judges support, with the result being announced live online by Keith Kent, Head Groundsman at Twickenham. As you can see the in the photo above the Girls teams are extremely happy at having won the competition and the improvement it has bought to the Clubs playing facilities."
Harrod Sport are delighted to be able to support teams such as Old Richians RFC and its our way of giving back to grass root sport.