---
Ron Harrod Foundation Athlete, Alice, back on the water!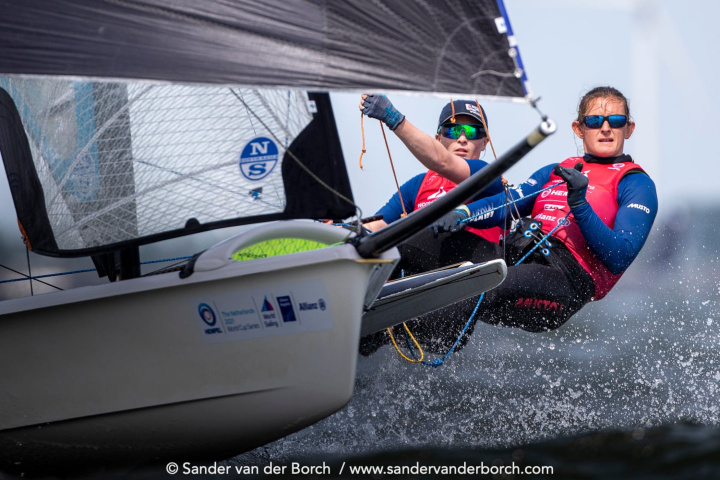 Earlier in June, Ron Harrod Foundation athlete Alice Masterman (along with her sailing partner, Bella) competed in their first race in 2 years. As expected, this was a momentous occasion as it has been so long since any competing has been able to take place, let alone at international tournament. The race took place in Holland and had duo's competing from across Europe. Taking part in this race has also been really good for some big competitions taking place in Autumn. In September, Alice (and sailing partner Bella) will be competing in the 49er FX European Championship and in November, the 49er FX World Championship.
Alice has documented her time away and the progress they made throughout the competition, as well as how well she did overall.


---

Alice Masterman: Medemblik, June 2021

Myself and my sailing partner, Bella, have not raced for 2 years due to Covid-19 and it has been really tough to keep motivation up when our whole lives depend on results, but we haven't had the chance to prove ourselves. From the 24th May we were training in Portugal but got offered the opportunity to race in Holland and we thought that was the best chance to engage in good, quality racing.
We were not wrong! After a 30-hour trek up to Holland, we arrived at a hot, sunny and shifty racing environment. World Sailing were supporting the event which meant there was lots of media attention and great opportunities for broadcasting and advertising. Racing started Wednesday with 12 races planned through to Saturday, with a double points medal race for the top 10 on Sunday. This is when a lot of positions move around, and medals are decided.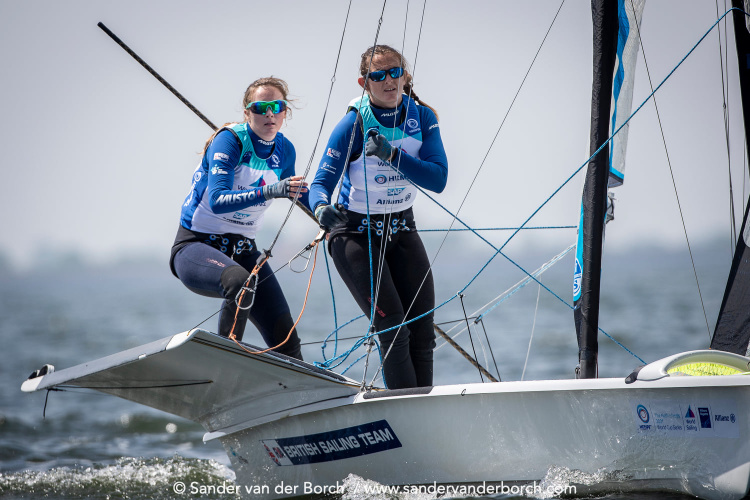 The first day went our way and we were 2nd overnight scoring 5,3,4. Unfortunately the next day I had a migraine overnight and 2 fickle, light wind races were held. It was a huge challenge to gather the energy to perform and I was not feeling right at all. We dropped down to 5th with a 7th and a 11th.
Friday, we came back fighting, posting a 5th and two 2nds. This pulled us back up to the medals and we were excited at our progress. Unfortunately, we could not sustain this going into the windy day and once again we dropped down to 5th. However, we were 4 points off the medals which is only 2 places in the double point medal race.
Sunday was a long day! We had an 20:30 flight which was a 45-minute drive away and we had to pack up and leave as well as making our flight. At about 13:30, we were getting twitchy. Finally, the wind filled in and we were able to race a short 20-minute 2 lapper and cement our position. Unfortunately, we could not quite reach the medals but a 6th in the race meant we finished 4th overall. We are extremely happy with the results and extremely relieved we got the opportunity to race.