---
"The birthplace of rugby in Japan" - Our insight into Yokohama Stadium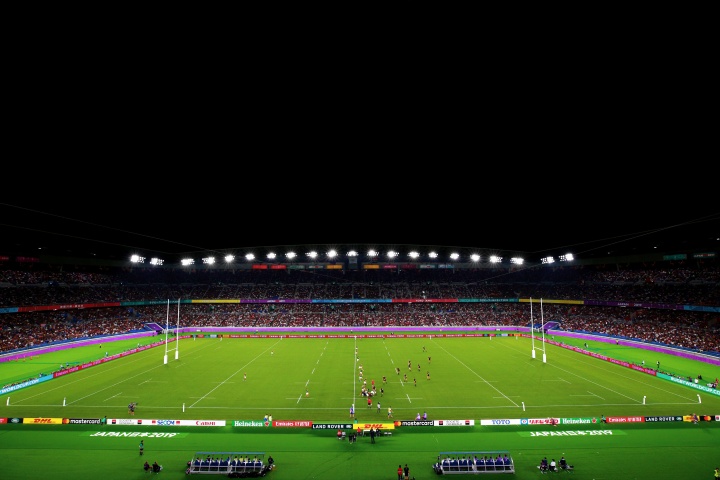 What an exciting tournament it has been so far! With just over a week until the final, let's look into the incredible stadium where the final is taking place – International Stadium Yokohama.
The Rugby World Cup Final 2019 will be held in the International Stadium Yokohama, with the finalists still to be confirmed after this weekend's semi-finals. This remarkable venue has a bespoke Bolt-Down Bottom Hinge System which is similar to that designed for the "Sliding Pitch" in the Sapporo Dome. Harrod Sport's Design Team worked closely with our Japanese distributor; Kofu Field Co. Ltd to create these innovative designs ready for the tournament.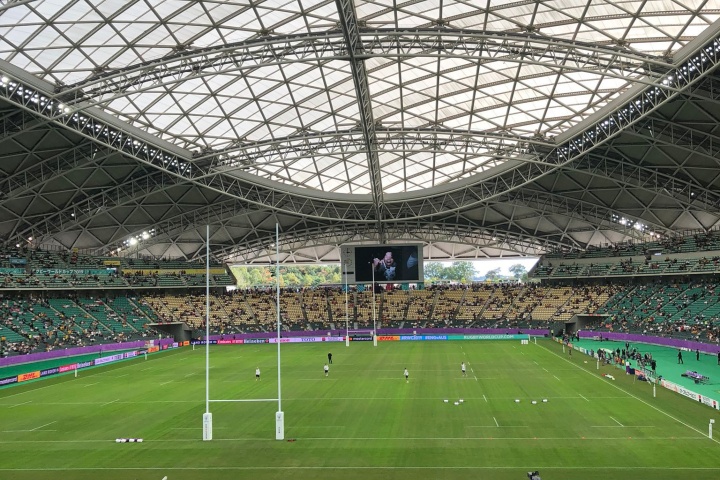 The biggest challenge encountered in the Yokohama Stadium was that there had previously been a smaller set of rugby posts in place. So, we had to develop something that could be installed over the original sockets, but with the added complication of needing to increase the foundation strength to cater for the greater forces imposed by the 17m tall posts. This was overcome by designing the Bolt-down Hinge Assembly installed with 6 of M20 Stainless Steel Indented Foundation Bolts at each upright.
Also, our unique Winched Rugby Lifters were used at all World Cup venues to ensure that the 17m posts could be erected without the use of any powered vehicles or lifting system.
These posts had to satisfy earthquake requirements. In Japan, it is stated in the Building Standards Act that when you want to install any permanent or non-permanent architectural buildings/objects that exceeds the height of 15m, the owner needs to submit the building certification to the government and that includes tiresome data of the installation site and structure calculation data, CAD drawings (with detail materials and dimensions stated) of the installed building/object.
If we had not provided the adequate information and drawings, we would have not been allowed to install 17m rugby posts in Japan. Also, all drawings and structural analysis documentation needed to be interpreted into Japanese for approval by the Japanese Government!
Innovation is at the forefront of what we do at Harrod Sport, and we are privileged to have worked on such a historic and thoroughly entertaining tournament.