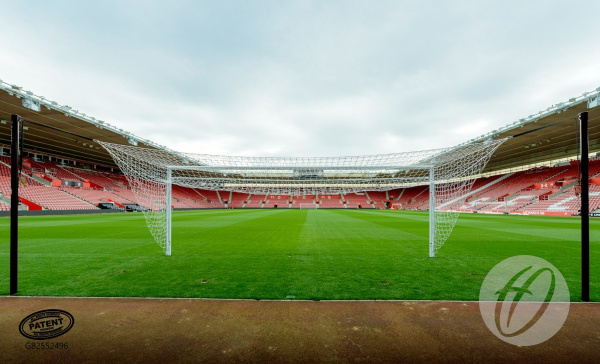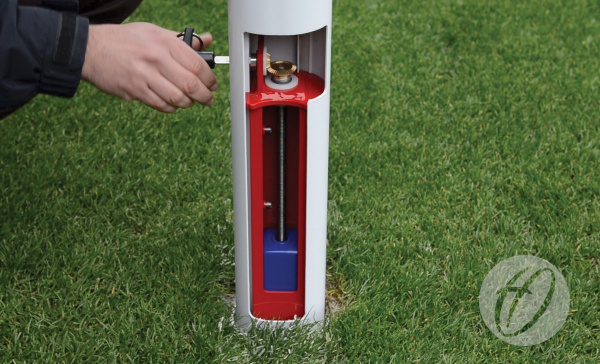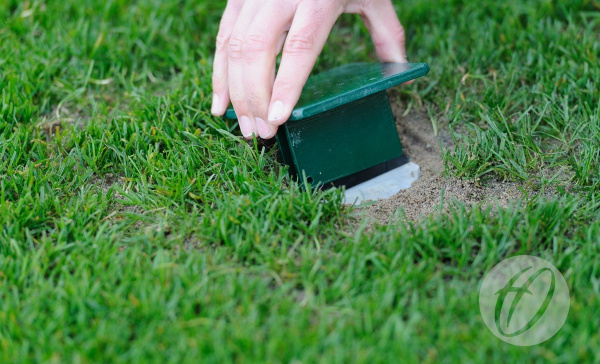 4G Stadium Pro Goal - FIFA Quality Package - Braided Nets
FBL-948-4G
The Harrod Sport 4G Stadium Pro Goal is the latest evolution in goal posts which recently achieved FIFA Approved status, becoming the first accredited goal in the world.
Please Note: All recommended nets and extras must be purchased separately (unless stated as included with product) and can be found listed by clicking the View Set and Buy button. Please ensure that all boxes are ticked for the required product before proceeding to checkout.
Now FIFA Certified, the Stadium Pro comes as a package complete with goals, free hanging net supports and padding, bottom net supports, nets and all bolts and fixings including net hooks.
Features:
The stadium pro precision height adjustment system allows for goal to be accurately adjusted by up to 100mm whilst the goal remains in situ.
Specification:
Size 7.32m x 2.44m.
Uprights & Crossbars made from 102mm x 112mm reinforced aluminium with double recess for flush fitting fixings.
Reinforced welded aluminium corner joints for improved aesthetics and superior strength, with laser cut internal fixing for exceptionally accurate joints.
Injection moulded toughened nylon net clips that won't deteriorate over time.
Lock-in T-bar to allow for easy storage of the bottom net bar against upright for pitch maintenance.
Reinforced net support system prevents bowing under intense tension. New, heavy duty ratchet winch and webbing strap allows for high-class net shape with the inclusion of a failsafe wire providing 100% security during matches.
Lock-in bottom net bar 38mm diameter aluminium bar with ground secure key lock mechanism complete with 4 sockets and lids per goal.
Patent number: GB2552496.
Polyester powder coated white.
Conforms to the latest British and European Standards BS EN 748
What's Included
2 4mm Braided Nets
4 Free Hanging Net Supports and Padding
2 Bottom Hinged Net Supports
2 Pro Headline Kits
4 Uprights
2 Crossbars
4 Sockets
4 Socket Wedges
4 Drop In Lids
210 Net Hooks
All Bolts & Fixings
1 Set = 2 Goals, 4 Sockets and 210 Net Hooks
FAQs
Q: What is the size of a senior goal?
A: A senior goal is 7.32m Wide x 2.44m High
Q: Are your goals metal?
A: Yes, We offer goals in a variety of materials including Aluminium, Steel and PVC.
Q: What age is a senior sized goal for?
A: According to FA Guidelines, senior sized goals should be used for all competitive football matches from age Under 15 upwards, but can also be used for matches for Under 13 and Under 14 age groups as well.
Q: Why should I buy Aluminium goals?
A: This material is lighter in weight and easily portable, but still very strong. Rust free.
We'd love to hear your feedback - please click here to leave a review.
---
Football Foundation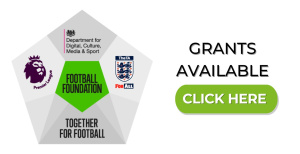 4G Stadium Pro Goal - FIFA Quality package
The items below are required for a complete set.
Related Products