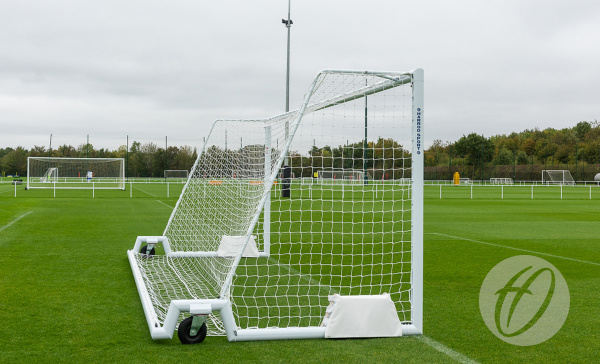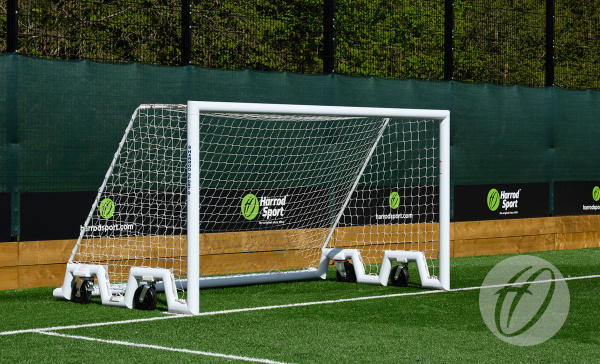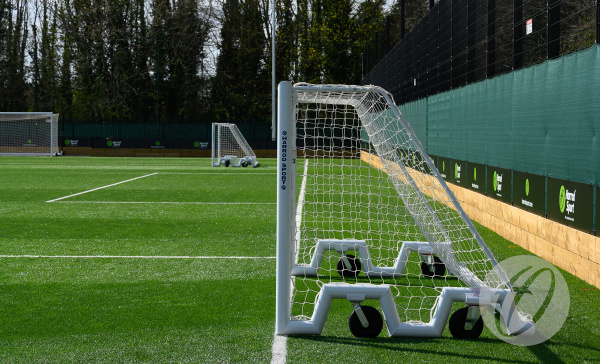 4G Swivel Portagoal
Harrod Sport's new 4G Swivel Portagoal has been developed in conjunction with Premier League Football Coaches.
Select size below.
Features:
This unique training goal is manufactured from the latest Harrod Sport 4G aluminium football goal section, with a side frame that contours up and over the wheels mounted in-line with the side frame.
Specification:
Sold complete with tailored 4mm net.
4G Swivel Portagoals are protected by Registered Design: 6074122, Patent Pending GB2585031
Net supports are manufactured from 31.8 pre-galvanised steel and then powder coated white for extra corrosion resistance and attractive appearance.
The wheels are large 260mm diameter cellular swivel wheels for easy manoeuvrability on natural grass or artificial turf pitches.
The rear wheels are fitted with brakes to help prevent any movement in play.
Optional wheel protection pads are available and are manufactured from 25mm chip foam covered with hard wearing PU coated nylon and velcro securing straps. The pad covers the wheel and side frame sits 25mm above the playing surface. Wheels still move freely with the pads fitted.
What's Included
4 Uprights
2 Crossbars
4 Sidebars
2 Backbars
4 Net Supports
8 360 Swivel Wheels
200 Net Hooks
All Bolts & Fixings
1 Set = 2 Goals, 8 360 wheels, 2 tailored nets & 200 Net Hooks
Additional Info
We would strongly advise that where recommended nets are listed they are purchased with the goal to ensure best fit.
The recommended net for this model has been specifically tailored to fit this goal.
We'd love to hear your feedback - please click here to leave a review.
---
Harrod Sport | 4G Swivel Portagoal