---
Championing Equality: Celebrating Women in Sports with Harrod Sport
Here at Harrod Sport, we have been lucky enough to work with some of the most prestigious events in women's sport. Although the road hasn't been easy for many to get to these events due to inequalities in the sports sector, we have been thrilled to see some of these barriers being broken down in the past few years. Here are a few ways we like to support these events...
We were honoured when we were asked to provide our FIFA-approved Stadium Pro Goals for the event. From Wembley to Brighton & Hove Albion, our goals were at the forefront of every stage of this much-anticipated tournament. Here's what our Managing Director, Stephanie Harrod, had to say about this momentous occasion:
"We were delighted to have our goals supplied to the UEFA Women's Euros 2022. Our congratulations go not only to the current team and staff but also to everybody who has played a part over the years to help get women's and girls' football to where it is now. We are incredibly proud to support local women's and girls' football and play a small part in providing more opportunities for women and girls involved in football. The female pathway is stronger than ever!"
You don't have to be an expert to know that male sports get much more coverage. You only need to turn on a TV or pick up a paper to see that this is true. The 2022 Women's Euros put a much-needed spotlight on women's football and subsequently some of the issues surrounding the inequality in the sport. Nonetheless, you can't ignore the positive impact that this event had on the country as a whole.
It was also incredible to see such a tremendous impact these events can have on girls following in the players' footsteps. We cannot wait to see the Lionesses at the FIFA Women's World Cup in Australia and New Zealand this year.
(Photo: England Football)

Here at Harrod Sport, we have also been long-term supporters of our local grassroots women's football clubs, which is highlighted through our ongoing relationship with Norfolk FA. We became the lead sponsor of the Harrod Sport Women's Cup and the Harrod Sport Women's and Girls Cup, a female-only summer tournament held at the Football Development Centre in Bowthorpe.
Kate Pasque, Sales & Marketing Executive at Harrod Sport, said:
"It is an honour to everyone at Harrod Sport to support grassroots football in Norfolk, and our aim as always is to provide Norfolk FA, and its affiliated clubs, with the best service possible, along with quality and long-lasting equipment. 'It is a privilege to acquire the naming rights to the new state of the art Harrod Sport Arena, and we are proud to see the Harrod Sport logo positioned prominently around the facility."
Not to mention we're also proud to support Wroxham Women F.C, formally known as Acle United Women, who compete in the Eastern Region Women's Football League.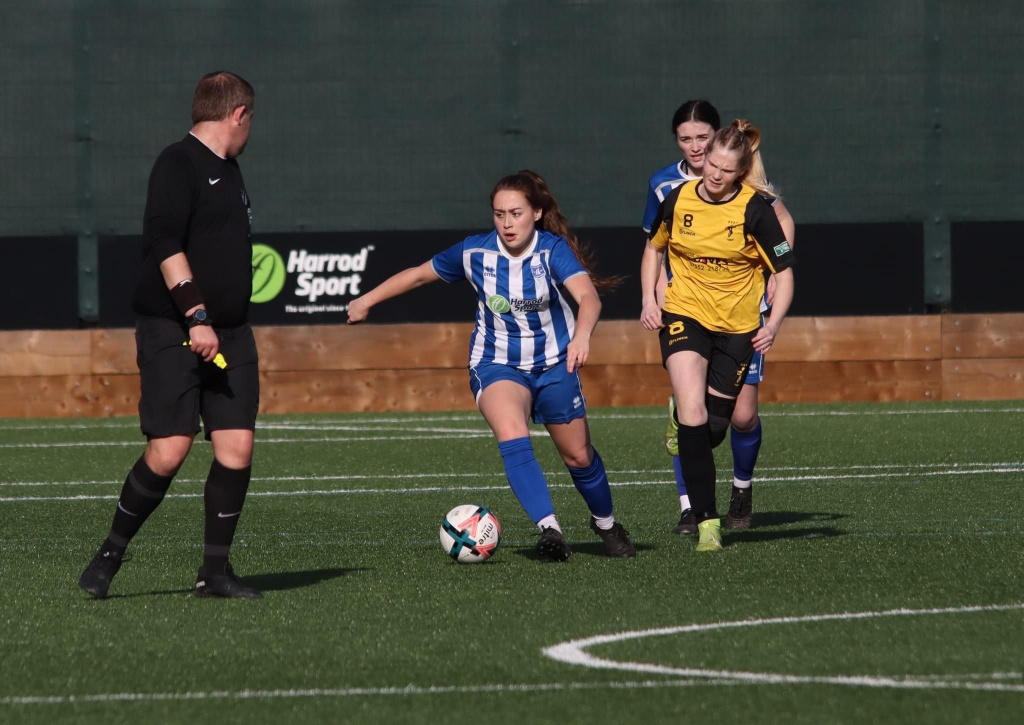 And we don't stop at just football, we are proud to have an ongoing relationship with England Hockey, one of the most prestigious hockey associations in the world. We have provided high-quality equipment over the years in aims of supporting the growth and development of the sport. One of our highlights was when we were asked to provide Hockey Goals to the Women's Hockey World Cup which was held in London in 2018.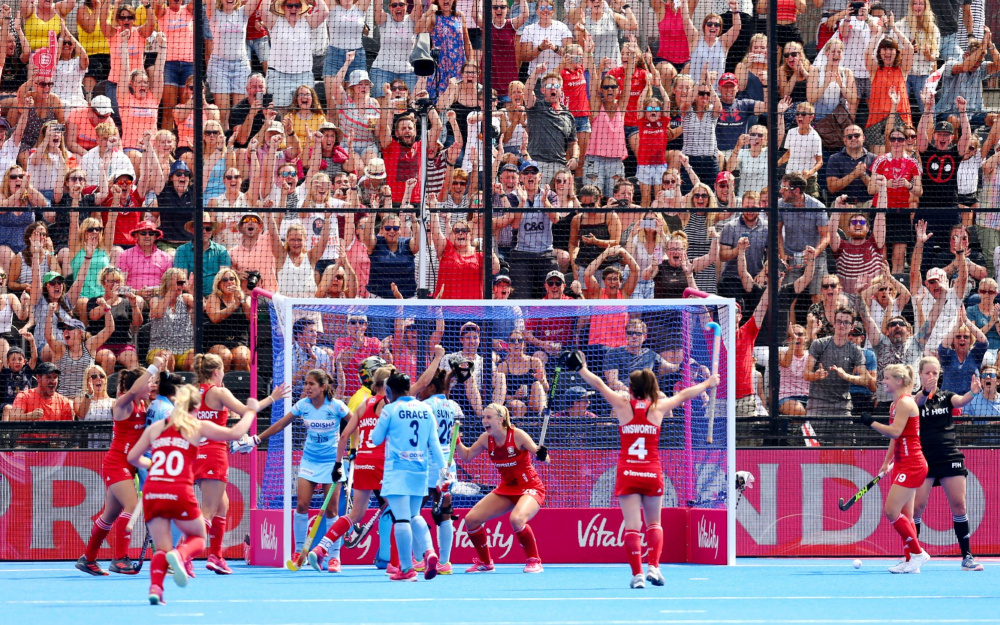 Lastly, our successful relationship with England Netball has enabled us to support the Vitality Roses and other upcoming England netball teams with their tournaments and training. Most recently we were lucky enough to see the Vitality Roses take the win against the Jamaican Sunshine Girls at the Vitality Netball International Series at the Copperbox in London. It was great to see these games get the coverage they deserve as they were broadcast on the the BBC as well as their digital channels and we're eager to see what happens in the 2023 Netball World Cup!

(Photo: Vitality Roses, January 2023)
2022 was an amazing year for Women's Sport and we can't wait to see what all of these incredible athletes have in store for us in 2023. We're beyond proud to be supporting many more events this year - Happy International Women's Day!