---
From Lowestoft to Qatar! Harrod Sport goal posts to take centre stage at the Qatar 2022 FIFA World Cup!
After announcing that Qatar would host the 2022 FIFA World Cup way back in 2018, we were honoured to find out that we had been chosen to supply the tournament with our FIFA Approved, Stadium PRO Goals, to every stadium hosting the matches at the prestigious, global event!
Over the years we have been lucky enough to supply other global games such as Japan 2019 Rugby World Cup, UEFA EURO 2020, Tokyo 2020 Olympics Games, and more recently, UEFA Women's EUROs England 2022, and the Birmingham 2022 Commonwealth Games… to name a few. However, the FIFA World Cup is an incredible event to add to the list and one that will go down in the Harrod Sport history books.
Director of Sport Sales & Marketing, Kevin Utton adds:
"Harrod Sport have supplied many major events, however we are elated to be able to add the prestigious FIFA World Cup to this list!"
We have worked closely with main contractors, distributors, FIFA and directly with competition delegates to supply football goals to all 8 tournament Stadiums. In total, 15 forty-foot containers were shipped and over 400 goals have been delivered to the 32 high profile training venues across Qatar. Overall, our equipment will be housed in 68 training pitches.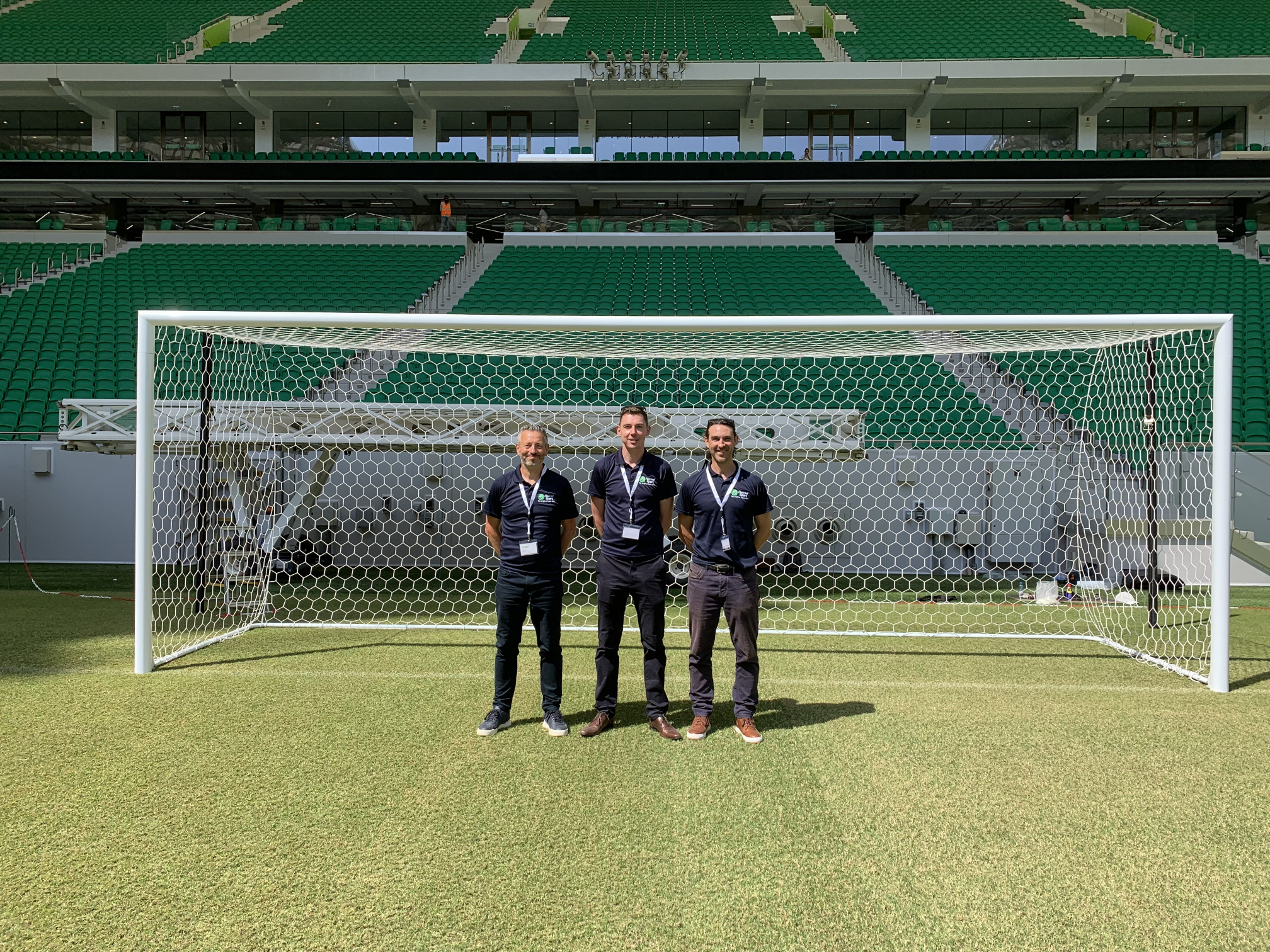 Lest we forget, for the first time in World Cup history, this will be a time FIFA approved Football Goals have been used. We are immensely proud to have provided the backdrop for the 32 countries and players competing, and we cannot wait for the first game to get under way.

With 1.2 million expected to visit Qatar during the tournament, and a further 5 billion expected to tune in to the games over its four-week course (according to FIFA President, Gianni Infantino) it's no wonder this is a momentous occasion for our long-established, family-run company.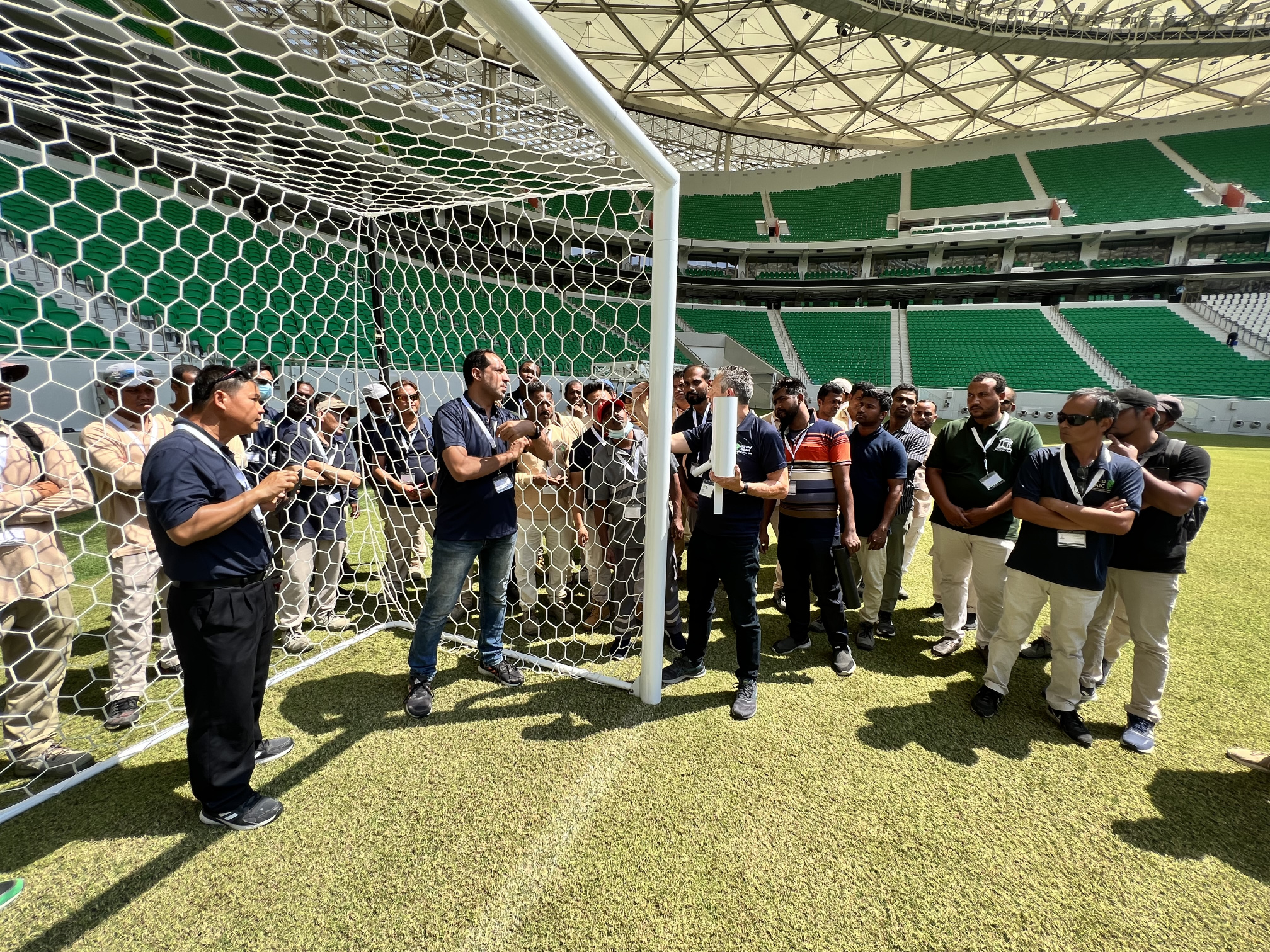 Alan Ferguson, senior pitch management manager for FIFA, added
"Working with Harrod Sport for the supply of football goals for the 2022 FIFA World Cup provides me and the entire grounds team with a tremendous amount of confidence as we move into tournament mode. Knowing that we have FIFA Approved products in place, which have been tried and tested at the very highest level, is exactly what we need for the greatest show on earth."