---
COVID-19 survival guide for grassroots clubs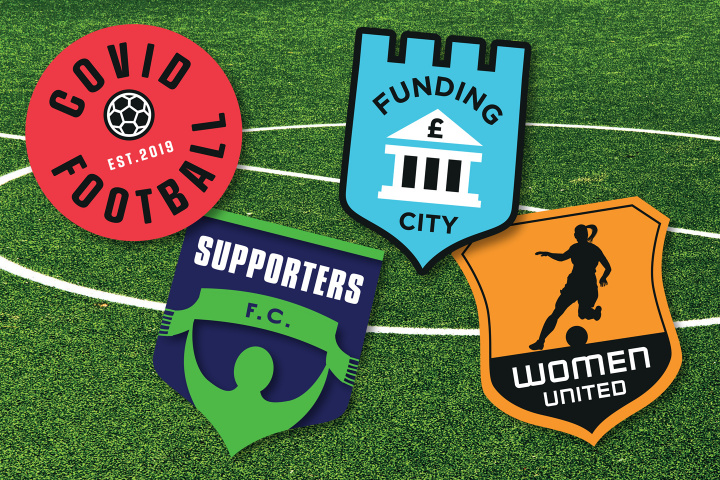 Team sports across England have been heavily impacted by the coronavirus pandemic as a result of social distancing restrictions and bans on large crowds. But how has this impacted football at a grassroots level? And how can the community bounce back from this crisis?
To find out, we sourced original data from five County Football Associations around the country to discover how the COVID-19 pandemic has impacted grassroots clubs. The figures show understandable reductions in participation overall, likely due to fewer players from across the age groups not registering for the new season as a result of continuing uncertainty amid the pandemic.
In response to these findings, how can grassroots clubs survive under the current circumstances and third national lockdown (correct at time of writing)? To help overcome the current COVID-19 crisis and continue to operate as safely as possible, this article provides grassroots clubs with tips for promoting clubs post-lockdown and engaging existing members.
Know the COVID-19 guidelines in your area
First and foremost, grassroots club owners/organisers must know the COVID-19 guidelines for their area. Note that all grassroots sport has been suspended during the current national lockdown (correct at time of writing). Once lockdown has been lifted, you should also reiterate these rules and regulations to your club members to ensure everybody has a good understanding of the restrictions. Here is a summary of key government guidance and rules for grassroots clubs.
Self-isolating
It is essential that all players, officials, volunteers and spectators do not leave home to participate in or watch sport if they or someone they live with have symptoms of COVID-19. Symptoms include having:
A high temperature
A new, continuous cough
A loss of, or change to, their sense of smell or taste.
Outdoor gatherings
Organised outdoor sport is exempt from legal gathering limits across tier 1, 2 and 3, but modifications to high-risk activities should be made in tier 3 areas. Modifications include minimising physical contact between participants during training sessions. This means that organised outdoor team sport and outdoor licensed physical activity can occur with any number of participants, as long as COVID-secure guidance is strictly followed.
In tier 4 areas, you can only exercise outdoors alone with 1 other person, or within your household or bubble. While this does limit club activity, there is plenty you can do to ensure your club outlasts the pandemic – keep reading for our top tips.
Travelling
When it comes to travelling for grassroots sports, adults are permitted to travel between Tier 1 and Tier 2 to play grassroots football, but they cannot travel in and out of Tier 3 or Tier 4. Travel is only permitted in Tier 3 areas where it is necessary to enable sport for disabled people, sport for educational purposes or supervised sport and physical activity for under 18s.
It is also important to note that all spectators, such as supporters and parents, must adhere to legal gathering limits when attending events. For more information, visit gov.co.uk.
Take advantage of new funding options
From actively participating in the beautiful game to securing funding, the COVID-19 pandemic has impacted major aspects of grassroots sports. With lockdowns leading to the cancellation of competitions, tournaments and festivals, grassroots clubs are more cash-strapped than ever. Without the usual annual events helping to generate income, how can grassroots club owners continue to fund their initiatives? Here are our best ways for sourcing funds during the pandemic:
Family fundraising
One way to secure funding is through family fundraising. Reaching out to the family of club members may sound inappropriate, but a recent State of Play report found that more than four in five parents would do everything in their power to fundraise for the club (81%). However, it also found that 60% of parents don't know where to start and would welcome ideas. So if you're trying to find funding, approaching family members of club-goers could be a good option – remember, they're not committed to donating but their responses may pleasantly surprise you.
Virtual fundraisers
Virtual fundraisers such as online events, raffles or quizzes involving the local community could also help collect cash. You can organise events via social media channels such as Facebook and you can use video chatting services like Zoom to host the fundraising event. Tapping into the sense of community evoked by the COVID-19 pandemic should help wrangle in participants for virtual fundraisers and online events.
Apps
You should also look into apps designed specifically for grassroots clubs such as Spond. This app, for example, helps teams and groups collect payments to tackle the struggle of collecting subs efficiently and easily. It also has the added benefit of avoiding cash-in-hand payments, helping you and your members stay safe.
You could also use general crowdfunding apps such as GoFundMe, Kickstarter and Indiegogo, to generate funding.
Grassroots grants
There are plenty of grants available for grassroots clubs that you should consider applying for if your club meets the grant application requirements. Requirements vary depending on which grant initiative you opt for, so be sure to conduct your research to ensure you're eligible before applying.
One great example is Sport England's ' Return to Play' Small Grants initiative, which focuses on awards of up to £10,000 to support clubs and community groups responding to the challenges of returning to play during the coronavirus pandemic. The 'Return to Play' grants are designed to help clubs with essential changes to services or facilities to help them deliver their activities in a safe, COVID-19 friendly manner. For example, the scheme can help cover the costs of reconfiguration/refurbishment with the purpose of meeting social distancing requirements.
As a way to support organisations based in low-income areas – Indices of Multiple Deprivation (IMD) 1-5 – The Return to Play scheme can also provide funds of up to £3,000 towards ongoing running costs, such as rent, utilities and insurance.
Another example is Tesco Bags of Help, an initiative that offers grants to local community projects across the UK, specifically helping to improve community buildings and outdoor spaces. Funding can be used to purchase new equipment, train coaches or volunteers, host community events and more.
Engage your existing members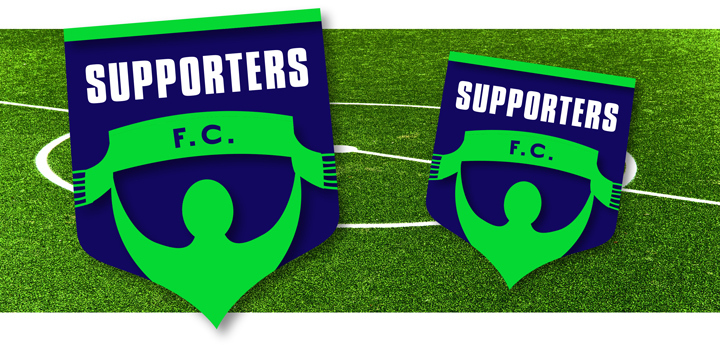 Since the beginning of the first lockdown, more than three in 10 players have not returned to grassroots football, according to the State of Play report. This means that grassroots club owners must try alternative methods to engage their existing members.
'Season so far' summaries
Whether it's online via social media or in a regular newsletter, consider creating a 'season so far' summary that keeps members updated with how previous seasons have performed and highlights of key moments. This should keep your members engaged and remind them of the good times.
Throwback Thursdays
Inspired by the trend #throwbackthursday, you could try posting a throwback result, goal or memory every Thursday on your official website or social media platforms. Tag or highlight different players to keep members engaged and initiate conversations around these throwbacks.
#StayAtHome challenges
You could also create your own #StayAtHome challenges and get your club members involved. The #StayAtHome challenge involves the challenger performing as many kick-ups with a toilet roll as they can before kicking the roll away and nominating someone else to take on the challenge.
Creating your own version of the #StayAtHome challenge can help create a familiar sense of friendly competition and can help remind players of what it feels like to be in a team.
Group video meetings
Organising group video meetings allows everyone to see each other virtually, even when they can't see each other in person. Whether you host a virtual quiz or simply chat about old times, the point is getting everyone participating and engaged. After all, one of the main benefits of being a part of a club is the social aspect, so do what you can to keep everyone together.
Find new female players to boost membership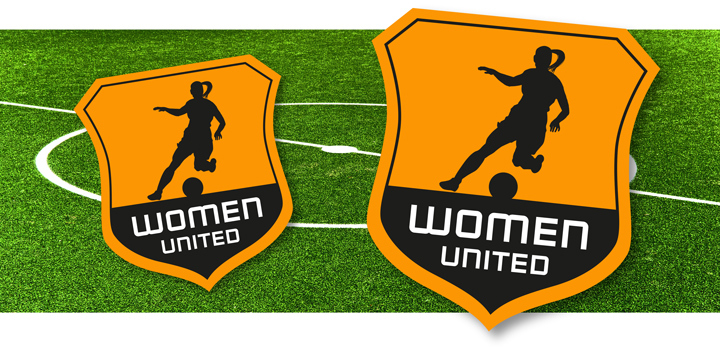 While the data we sourced from five County Football Associations show reductions in participation overall, female player numbers have remained steady – generally maintaining registration levels or even slightly increasing participation for the 2020/21 season.
As such, it's important to engage and actively reach out to female members of the community to see if they are interested in becoming a part of a grassroots club.
Across the counties
North Riding
The total number of players in North Riding fell only slightly: a -1% year-on-year change. However, the gender split provides an interesting comparison. While male players fell by 1.8%, the number of female players registered for the 2020/21 season actually increased by 5.4% .
Berks-Bucks
Berkshire and Buckinghamshire saw a very similar result, albeit with smaller margins. There was a 0.49% drop overall, breaking down to a 0.54% reduction in male players and a 0.01% increase in female players – again it seems that the female passion for competitive sport has not been impacted as dramatically as it has among men.
This association's number of registered teams mirrors this. While a reduction in male teams by 2.9% is understandable, it is remarkable to see that the total of female teams actually increased by one.
Somerset
Somerset has been fortunate to see annual increases in their participation, with the overall number of teams and players registered increasing by almost 6% (5.7% and 5.9% respectively) for 2020/21.
Again, it's the female participants demonstrating the largest interest in taking up football. While male player numbers increased by 3.9%, female participation is up by 28.9% compared to the 2019/20 season.
Birmingham
As a major city at the geographical heart of England, Birmingham enjoys high levels of participation from its million-strong population. 2019/20 saw a 28.4% increase in registered players overall but since the pandemic, registrations have taken a significant drop, -18.1% year-on-year.
Unfortunately, female participation is also down for 2020/21 – but only by 5.5%, compared to 16.9% for the men.
Norfolk
Similar to Somerset, Norfolk shows a positive trend when it comes to participation, perhaps due to both having largely rural populations. The total number of players saw a 2.2% increase for 2020/21, with female participation increasing year-on-year by 0.4% as the men's numbers dropped by 5.65%.
Change in player registrations for the 2020/21 season
| | | | |
| --- | --- | --- | --- |
| County FA | Overall players (% YoY change) | Male players (% YoY change) | Female players (% YoY change) |
| Berks-Bucks | - 0.49% | - 0.54% | 0.01% |
| Birmingham | -18.1% | -16.9% | - 5.5% |
| Norfolk | 2.2% | - 5.65% | 0.4% |
| North Riding | - 1% | - 1.8% | 5.4% |
| Somerset | 5.9% | 3.9% | 28.9% |
Why are a higher percentage of women returning to the pitch?
Providing an opportunity to get out of the house, exercise, meet new people and be part of the local community, it is no wonder that the gap between men and women's interest in grassroots football has narrowed.
" After almost a year of coronavirus restrictions, the importance of staying active and keeping occupied is most certainly being felt by many across the country. Team sports have always been a great way to do this and more women than ever are looking to take advantage of the unparalleled benefits it can provide for our health and mental wellbeing." - said Kate Pasque, Sports Sales & Marketing Executive.
Furthermore, as women's professional sports continue to grow in popularity, the continued success of England's Lionesses and the WSL as key examples, increasing numbers of women and girls have been inspired to take part at grassroots levels.
The beauty of grassroots sport is how it is available to everyone. As more women return to the football pitch this year, it will be exciting to see how grassroots sport continues to increase inclusivity and adapt to the challenges of the future.
Stay hopeful
These findings carry hope for the future of grassroots clubs, which is why clubs should try to remain hopeful for the future despite the current circumstances. By finding new ways to secure funding, engage existing team members and supporting female players, grassroots clubs have the opportunity to keep their clubs alive and their members safe and happy.