---
2020 Tokyo Summer Olympics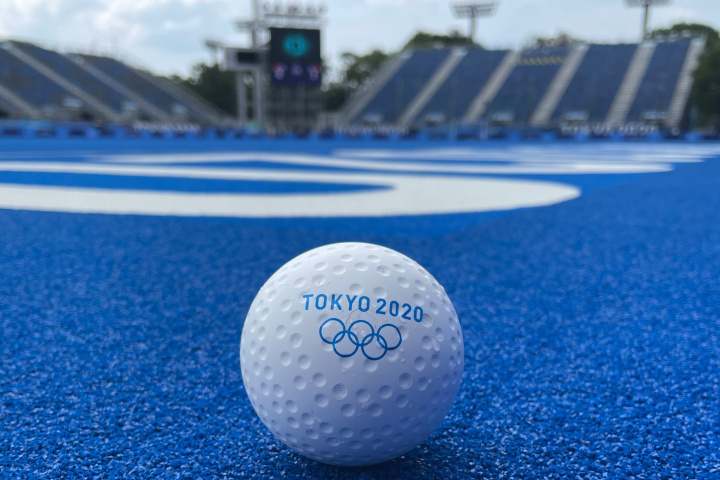 2020 Tokyo Summer Olympics
Situation: Tokyo was set to host the 2020 Summer Olympic Games for the second time in history and required Hockey Goals, Nets and Team Shelters for their purpose-built venue in the Oi Pier Ocean Park, the Oi Hockey Stadium.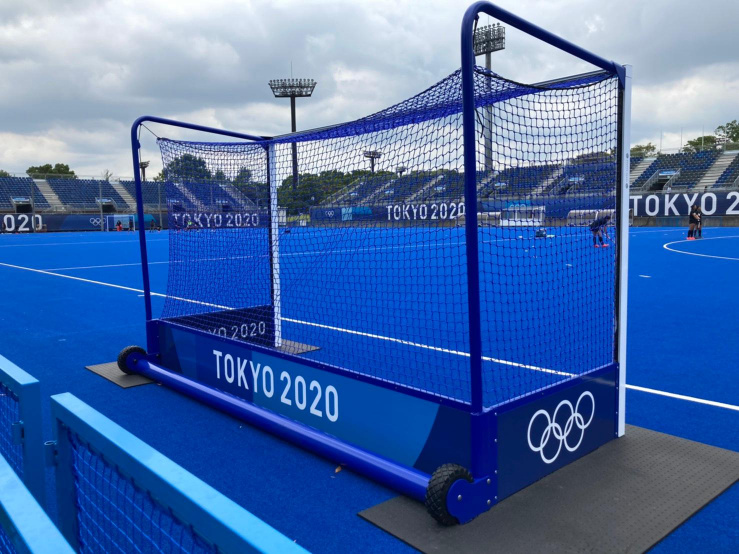 Solution: Harrod Sport supplied equipment to the Tokyo Olympics over two separate contracts. One commercial contract with their Japanese distributors for bespoke Team Shelters and a separate sole supplier agreement directly with the Tokyo Organising Committee of the Olympic and Paralympic Games (TOCOG) for Hockey Goals and Nets.
The Team Shelters were built with Japan's summer hot and humid temperatures in mind, often reaching highs of over 30°, it was important that all athletes were kept cool during matches. The Design Team at Harrod developed bronzed windows which offered enough tint to reflect the sun's rays and provide cooler temperatures inside. Internal blinds and curtains were also installed to offer further protection for the athletes.
It was also a requirement that the Shelters were portable and a bespoke design meant they could house the players appropriately but can also be dismantled for quick and easy storage indoors in case of any typhoon warnings.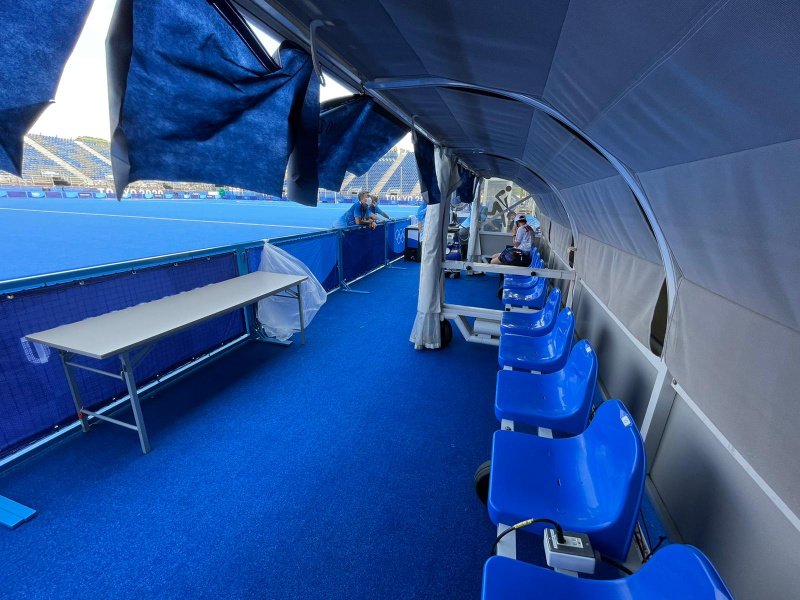 The Shelters were delivered ahead of time in May 2019 which of course meant they had to be stored indefinitely due to the pandemic. Harrod Sport worked closely with their partners in Japan to provide a full, 'on-call', service including late night Zoom calls and the creation of full product assembly videos to assist with the construction of the Team Shelters.
Harrod Sport were also tasked with the production of Hockey Goals and Nets by the competition managers of TOCOG. These were customised to achieve their specific 'Olympic look', this included the use of indigo blue and specific Olympic branding.
In order to provide FIH quality approved goals, the Design Team needed to make minor adjustments to create our FIH Class 1 accredited Integral Weighted Hockey Goal.
The Goals were despatched in April 2021 and arrived in Tokyo mid-May, ready for assembly in time for the opening match on 24th June against the Men's Pool A teams, Japan and Australia.
Outcome: Despite the initial concern for the Summer Olympics going ahead in 2020, a postponement meant a successful sporting event was instead held in 2021. A total of 76 matches were played featuring 24 teams, 12 men's and 12 women's.
An incredibly exciting tournament featuring our Goals and Shelters resulted in Team GB Women adding to the overall GB medal tally with a well-earned Bronze.