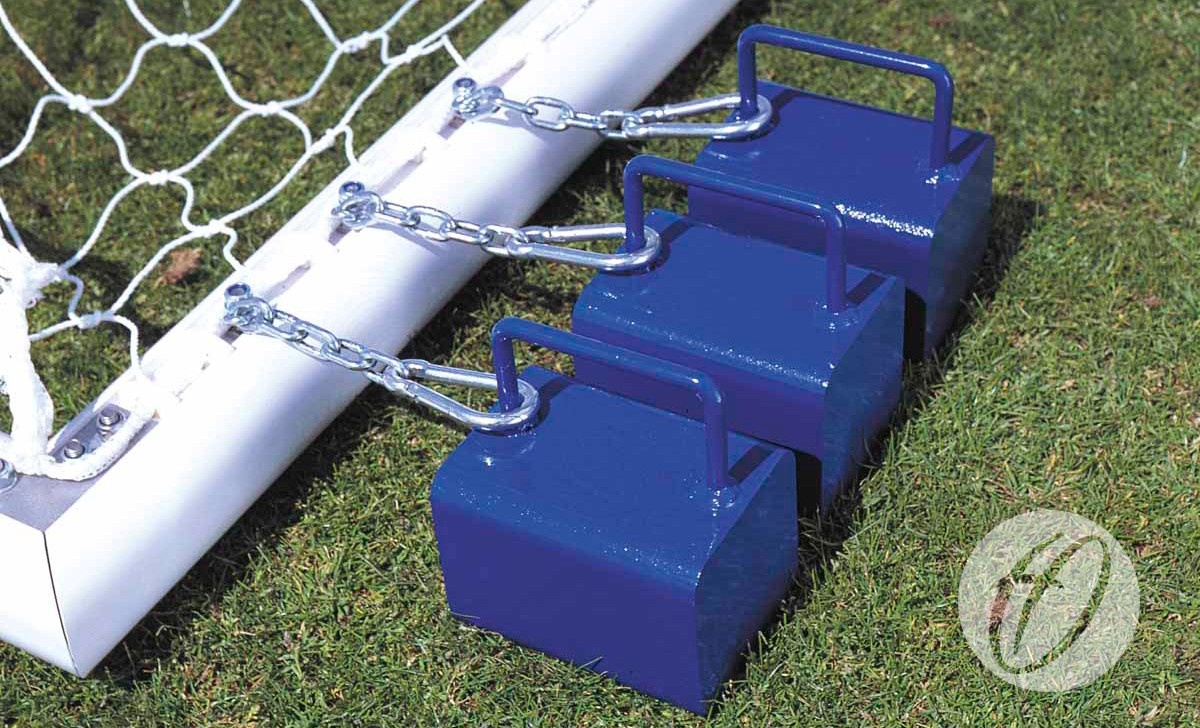 Counterbalance Weight Anchor
ANC-005
Counterbalance Anchors, suitable for the safe anchorage of freestanding sports equipment on grass, artificial, 3G and indoor surfaces. The 17kg handbag style weight comes complete with various connection options designed to anchor a range of freestanding sports equipment.
Unit: Each
Weight: 18.00kg
Features:
Fits on to backbars up to 43mm diameter
17kg Handbag style weight complete with 3 link galvanised chain, carbine clip and 'U' type bracket
Nut and bolt included for use with aluminium goals.
Requirements (per goal):
Hockey = 10
Full Size Football = 6
9v9/Futsal/7v7 = 6
Traditional 5-a-side = 4
What's Included
1 17kg Handbag Weight
1 42.5mm U-Clip
1 3 Link Chain
1 Carbine Clip
1 M8 x 60mm Bolt
1 M8 Nyloc Nut
1 Square Head Bolt
1 M10 Nyloc Nut
We'd love to hear your feedback - please click here to leave a review.
---
Counterbalance Weight
The items below are required for a complete set.
Related Products