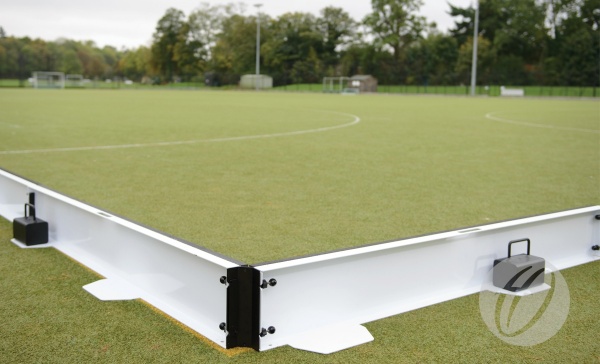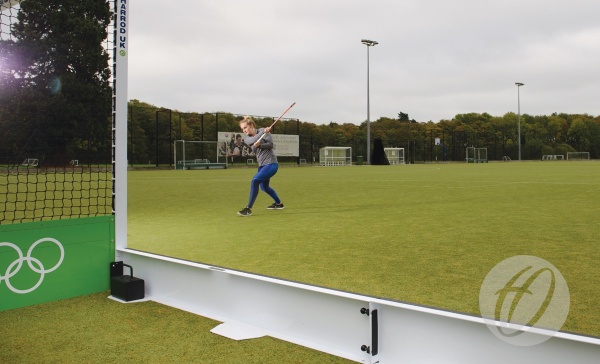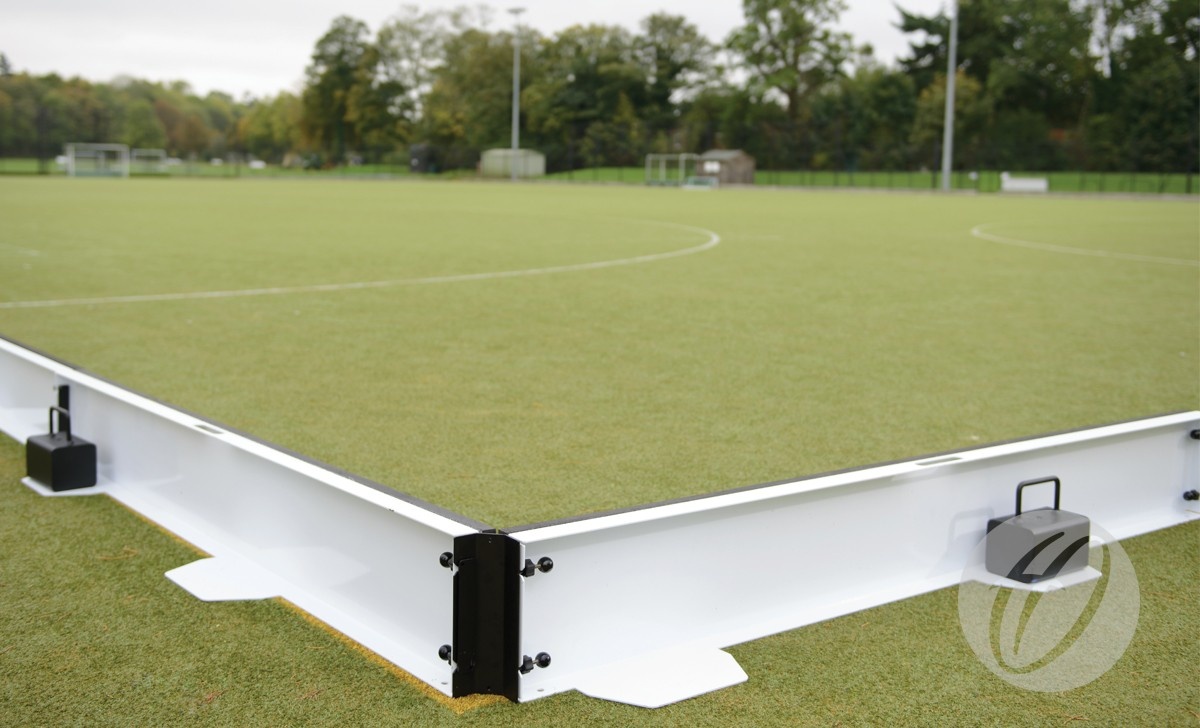 Freestanding Hockey 5s Surround
HOC-240
Harrod Sport Freestanding Hockey 5s Surround is used for Hockey 5s, which is an official short form of 11-a-side Hockey. It is played by 5 players per side rather than 11 and is designed as a complementary format of the game.
Please Note: All recommended nets and extras must be purchased separately (unless stated as included with product) and can be found listed by clicking the View Set and Buy button. Please ensure that all boxes are ticked for the required product before proceeding to checkout.

Features:
250mm high perimeter boards.
The foam is also available in green, red, blue and yellow at an additional cost.
The boards are joined with plated and powder coated matt black steel brackets.
Designed and tested to meet FIH technical standards.
Specification:
The boards are manufactured from 3mm laser cut and folded galvanised steel.
Polyester powder coated white.
The rebound face of the board is covered with black 25mm thick closed cell HDPE foam held in place by the self-adhesive backing.
Grip tape is applied to the bottom face of the boards in order to prevent movement during play.
Set of boards, creates 48m x 31.76m pitch.
Please note: Counterbalance weights are sold separately.
What's Included
76 Boards
Joining Brackets
All bolts and fixings
We'd love to hear your feedback - please click here to leave a review.
---
Freestanding Hockey 5s Surround
The items below are required for a complete set.
Options, Extras & Spares
The items below are required for a complete set.