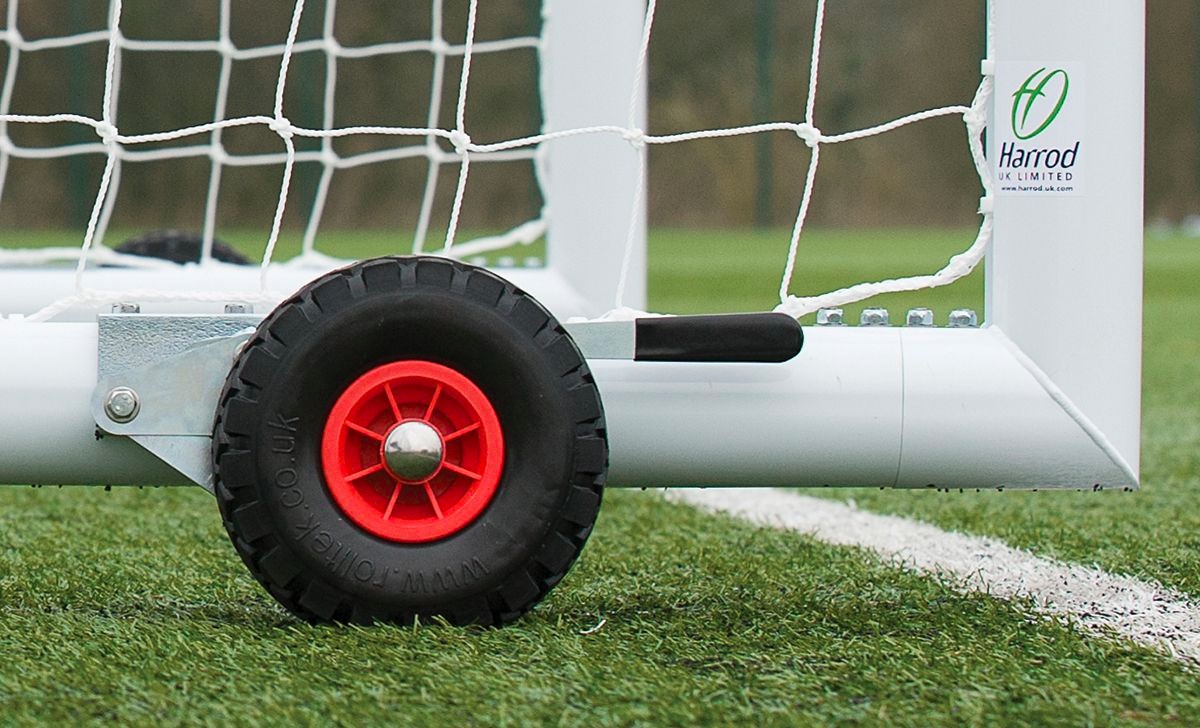 Hi-Raise Wheels
Designed for use with the Aluminium Harrod Sport Portagoals. Cam operated cellular rubber wheel kit. (Available as set of 8).
Select option below.
Unit: Set
Weight: 30.00kg
Features & Specification:

Once wheels are engaged, goals can be safely moved by four adults.
260mm diameter cellular rubber wheels complete with zinc plated steel bracket that bolts to bottom sidebar.
Cellular rubber wheels are puncture proof and do not require inflating.
Extra wide tyre for better weight distribution.
Handle to aid the engaging of the wheels before the goal is moved.
Sold per set of 8 (Suitable for 2 complete goals).
What's Included
8 Wheels
8 Wheel Brackets and Arms
All Bolts & Fixings
We'd love to hear your feedback - please click here to leave a review.
---