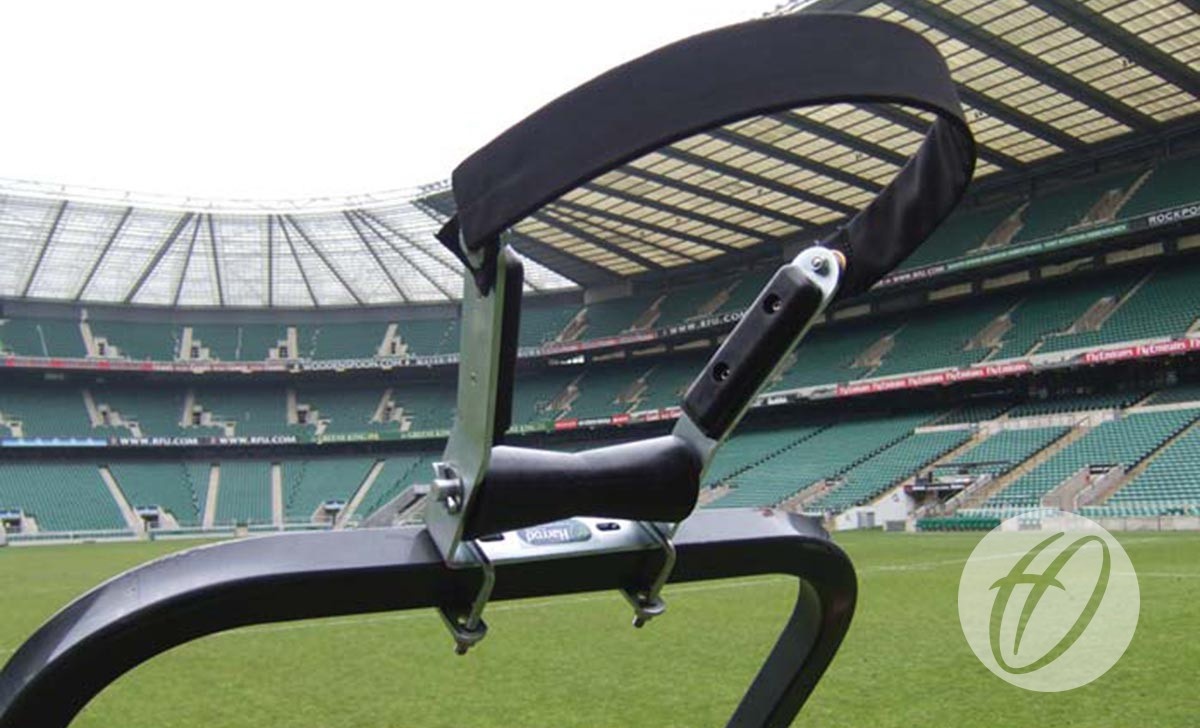 Hinged Post Assembly Roller
RUG-002
The Hinged Post Assembly Roller allows users to safely erect and dismantle a set of hinged posts in a controlled manner. Designed to be mounted onto an appropriate tractor roll bar using two heavy duty 'U' bolt brackets. The upright rolls along the device allowing easy installation and dismantling in a controlled manner before being lifted off by a suitable number of persons (the tractor must ideally be fitted with an angled or adjustable roll bar, brackets will fit up to a 76mm square bar).
Please Note: All recommended nets and extras must be purchased separately (unless stated as included with product) and can be found listed by clicking the View Set and Buy button. Please ensure that all boxes are ticked for the required product before proceeding to checkout.

Unit: Each
Weight: 5.00kg
Features:
A minimum of two people should always oversee the safe erection or dismantling of the rugby posts.
Specification:
Never allow the tractor's speed to exceed walking pace; we recommend that the tractor moves no faster than 3mph.
The device is designed for use with hinged uprights only, we do not recommend the use of the hinged post assembly roller on socketed uprights.
The hinged post assembly roller is manufactured from zinc plated steel.
Fitted with a rubber roller, a quick release webbed safety strap and two 'U' bolt brackets.
FAQs
Q: How does the hinged post assembly roller work?
A: It simply bolts on to the rear of a tractor roll bar. The tractor takes the weight of erecting or taking down hinged rugby posts.
We'd love to hear your feedback - please click here to leave a review.
---
Rugby Roller Installation Video
Hinged Post Assembly Roller
The items below are required for a complete set.
Recommended For Use With
The items below are required for a complete set.