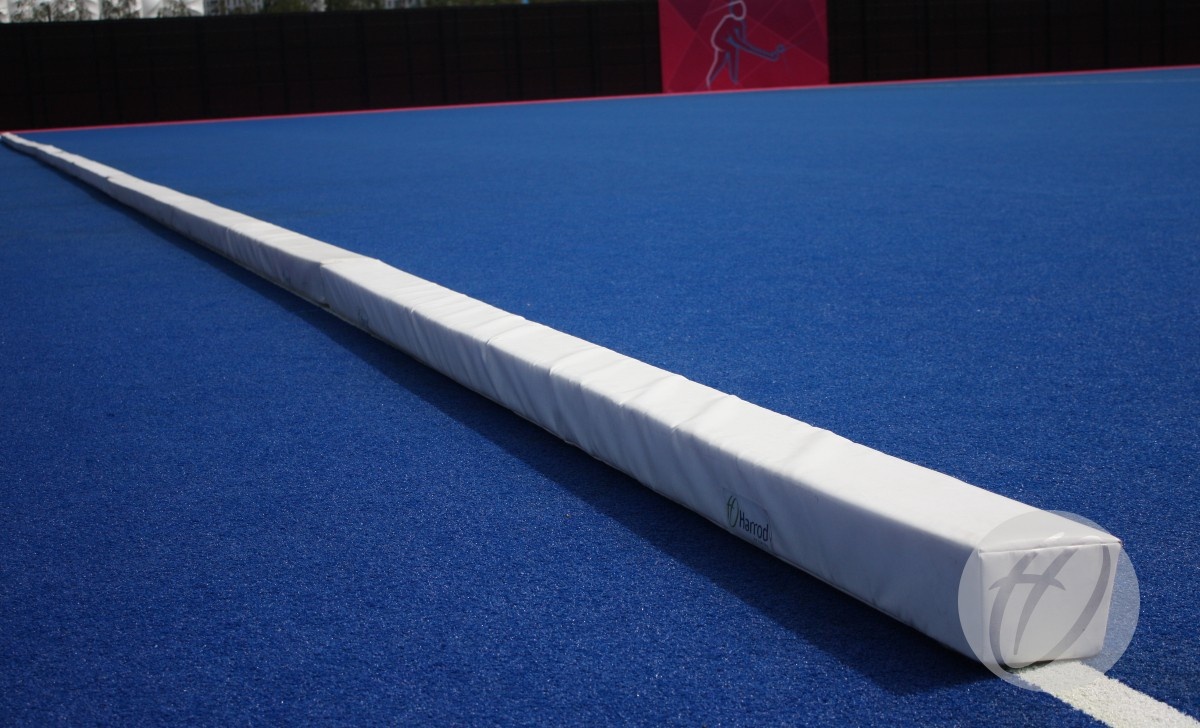 Hockey Pitch Divider Pad
HOC-046
Designed for multi-purpose use on and around the hockey pitch, the Harrod Sport Pitch Divider Pads are sold individually and can be combined together to create the required length. The pads can be used for hockey training to divide one full size pitch in half for small sided games or divide up specific areas as required for practice, as well as being used to create a barrier to keep stray balls near the area being trained in.
Please Note: All recommended nets and extras must be purchased separately (unless stated as included with product) and can be found listed by clicking the View Set and Buy button. Please ensure that all boxes are ticked for the required product before proceeding to checkout.

Unit: Each
Weight: 7.00kg
Features:
16 pads will divide the full width of a hockey pitch.
Made from PVC covered foam with a further internal strip of PVC to provide stability.
Specification:
Pads are 3.66m long x 120mm high x 160mm wide.
Each pad can be joined to the next via a secure hook-and-loop fastening.
Standard colour - White.
Other colours are available.
We'd love to hear your feedback - please click here to leave a review.
---
Our pitch dividers were delivered, lock down was declared and it was only last weekend that we got to unwrap them and use them with Norfolk's young players. It was fantastic! We had so much fun with them as they provide us with options to be more creative and versatile in our coaching sessions.

Mary Cheesman
,
21/07/2020 13:28
Hockey Pitch Divider Pad
The items below are required for a complete set.