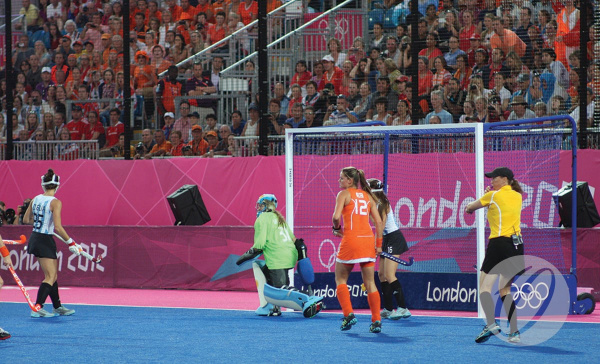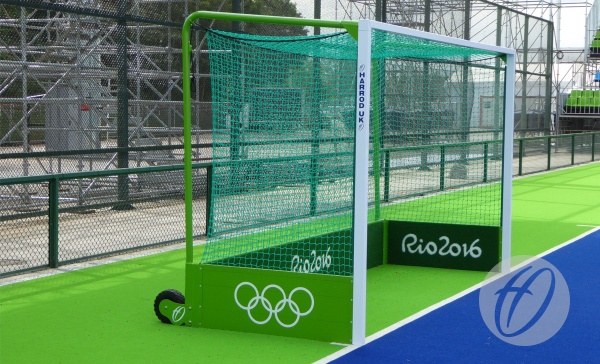 Integral Weighted Hockey Goal
Integral Weighted Hockey Goal, Harrod Sport were the first company in the UK to design and manufacture a unique range of integral self-weighted goals for hockey, which have been adopted widely across the hockey industry. 50.8 mm diameter back tubes to allow the net to hang freely to meet FIH specifications and eliminate ball rebound. Completely safe to use at all times, eliminating the user's responsibility of attaching separate anchors.
Select option below.
Unit: Set
Weight: 397.00kg
Features:
The UK's best selling weighted hockey goal.
Uprights and crossbars have a 7mm thick reinforced front wall to prevent hockey ball damage.
Specially designed 50.8mm diameter back tubes allow the net to hang freely to meet FIH specifications and eliminate ball rebound.
Integral net retaining system holds the net firmly in place without the use of net clips.
The front of the goal to the rear of the wheel measures 1690mm.
Internal backboards can have laser cut logo at additional cost.
Specification:
Size 3.66m x 2.14m.
Uprights & Crossbars made from 75mm x 50mm reinforced aluminium.
Fully welded corner joints provide superior strength and added safety.
Backbar consist of a single weighted tube with 2 puncture proof cellular rubber wheels allowing for ease of manoeuvrability.
460mm high reinforced aluminium backboard panels with extra thick impact absorbent noise reducing carpet on all inside faces.
What's Included
2 Crossbars
4 Sideframes (2 Left, 2 Right)
2 Backboards
2 Back Tubes
4 Wheels
2 Axle Bars
10 Net Retainer Bars
All Bolts & Fixings
1 Set = 2 Goals and 4 Wheels (Nets sold separately)
We'd love to hear your feedback - please click here to leave a review.
---