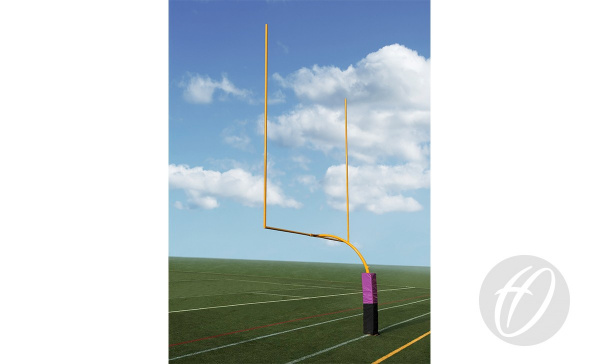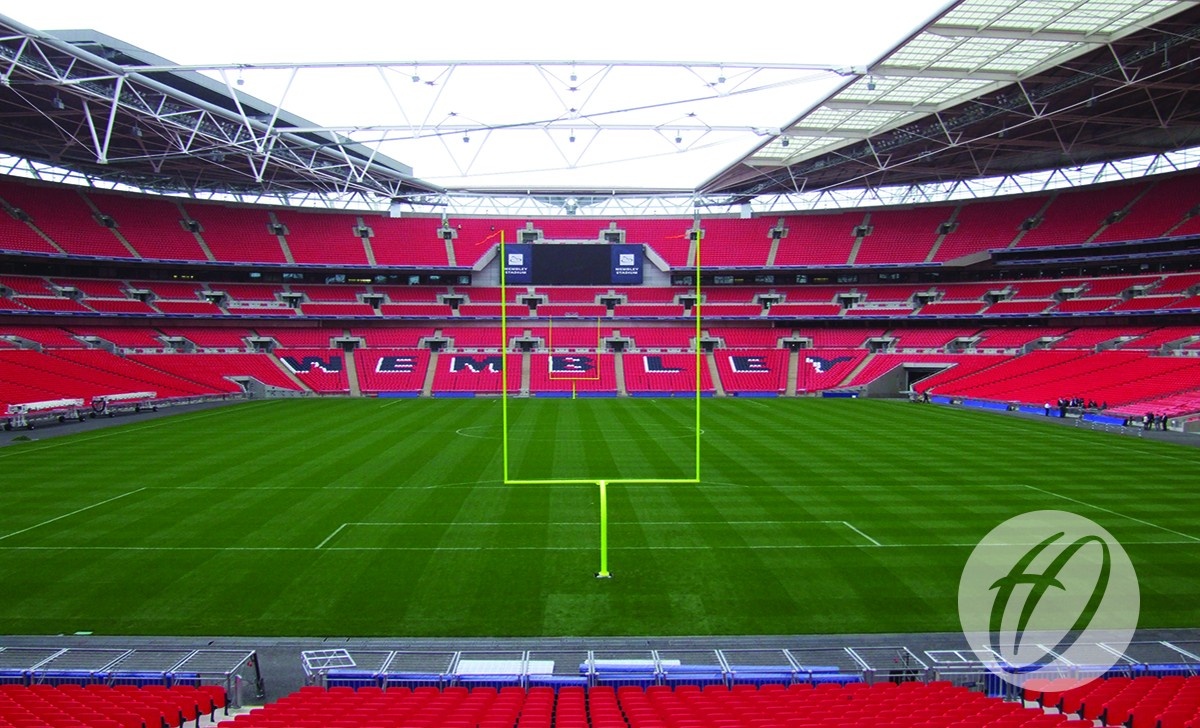 International NFL American Football Posts
AMF-001
Harrod Sport International American Football Posts designed to NFL (National Football League) and BAFA (British American Football Association) standards and regulations. These goals have hosted top NFL matches at Wembley Stadium.
Please Note: All recommended nets and extras must be purchased separately (unless stated as included with product) and can be found listed by clicking the View Set and Buy button. Please ensure that all boxes are ticked for the required product before proceeding to checkout.
Unit: Set
Weight: 603.00kg
Features:
Heavy duty hinged socket assembly.
Painted official NFL luminous yellow.

Specification:
150mm diameter aluminium gooseneck with 1.8m projection.
10.6m aluminium uprights.
13.7m overall goal height.
3m crossbar height and 5.6m wide.
All measurements are internal
What's Included
2 Goosenecks
2 Crossbars
8 Uprights (4 Top sections, 4 Bottom Sections)
4 Upright Inserts
2 Hinges
2 Foundations
2 Protection Boxes w/ lids
4 Ribbons
All Bolts & Fixings
FAQs
Q: What is the difference in height between the international NFL posts and Club American posts?
A: There is a 4.6m difference in over all height. The Club American football posts measure 9.1m compared to the International NFL posts that measure 13.7m high from ground level.
We'd love to hear your feedback - please click here to leave a review.
---
American Football Post Assembly Lifter
International NFL American Football Posts
The items below are required for a complete set.
Options, Extras & Spares
The items below are required for a complete set.