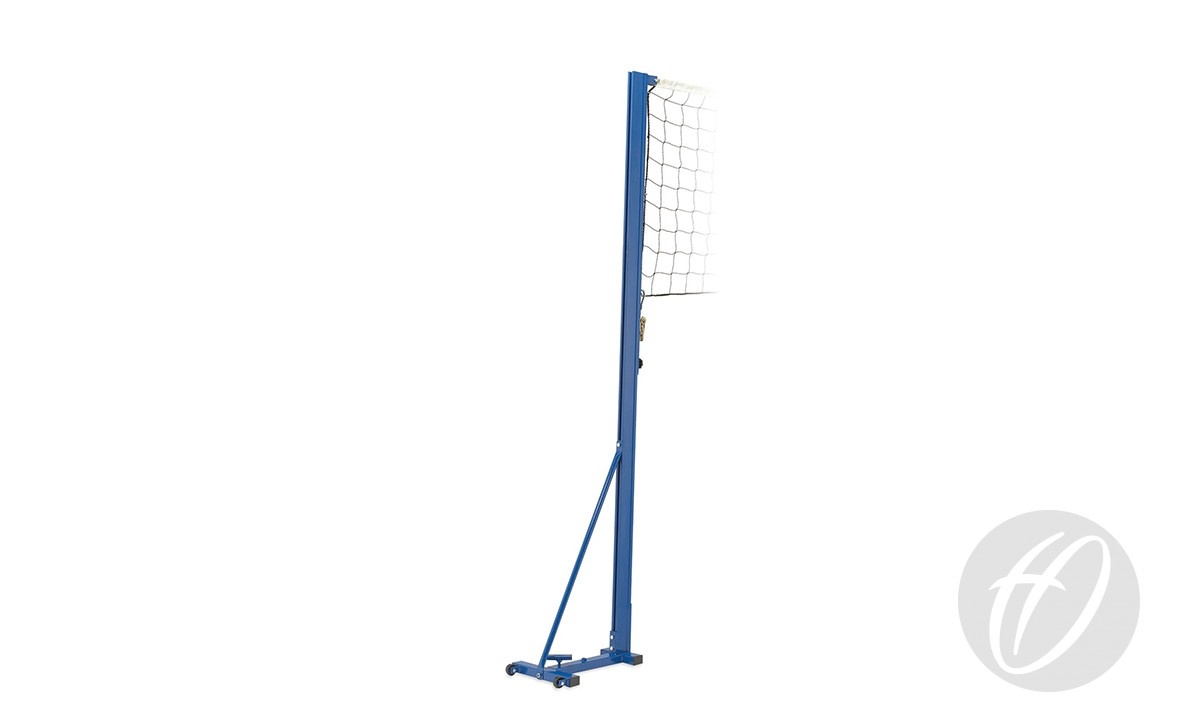 Match Play Volleyball Posts
VOL-050
Designed to span the length or width of a sports hall for multi-person volleyball practice.
Unit: Set
Weight: 37.50kg
Features:
Adjustable to mens, womens and junior play without removing the net.
Wheelaway steel base does not protrude into the court.
Specification:
Uprights made from 75mm x 50mm heavy duty aluminium.
Sliding net retainer complete with hand wheel, ratchet tensioner and brass pulley wheels.
Upright brace for added stability.
Polyester powder coated blue.
Floor plugs not included.
The Strap length for the winch is 600mm.
The height is 2550cm tall.
2 anchors are required per base.
Please see the 'SIZE OPTIONS' tab for all size options & related products available, as well as a list of extras and spares.

What's Included
2 Uprights (1 Winder, 1 Dummy)
2 Bases
All Bolts & Fixings
FAQs
Q: What size net do I need for my Sportshall?
A: Take the wall to wall measurement of your Sportshall, and deduct 1m. For example, if your Sportshall is 31m, you would require a 30m net.
We'd love to hear your feedback - please click here to leave a review.
---
Matchplay Volleyball Posts (Set)
The items below are required for a complete set.
Options, Extras & Spares
The items below are required for a complete set.