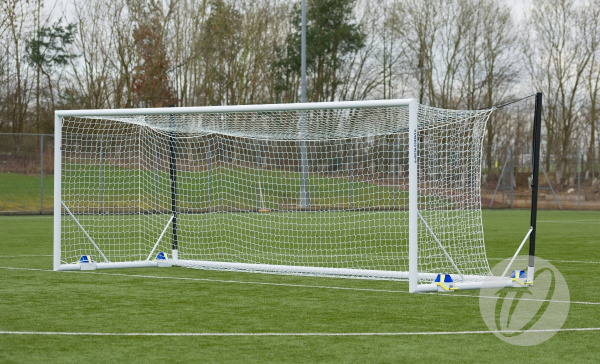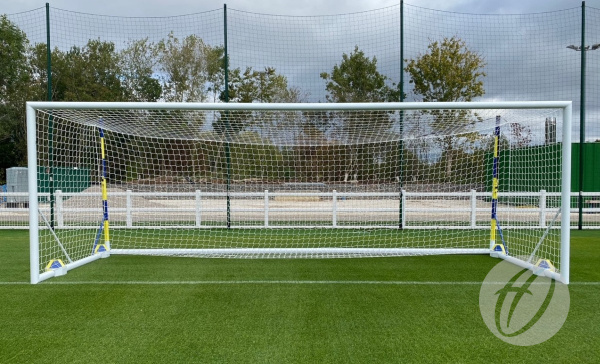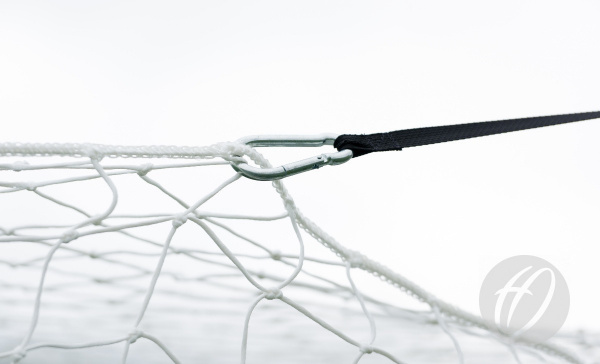 Portaball Pro
Our new patented and innovative Portaball Pro football goal has been specifically designed to meet the exacting standards and requirements of the world's best clubs and coaches.
**AVAILBLE TO ORDER FROM LATE 2023*

Unit: Set
Weight: 275.00kg
The 4G Portaball Pro is a goal that no longer relies on wheels. The system uses a unique and patented spherical ball system which moves smoothly and effortlessly in any direction, something wheels just cannot do.

This unique training goal is manufactured from the latest Harrod Sport 4G aluminium football goal section, with a side frame that neatly houses the patented spherical ball system.
The double pivot handle allows the goal to be raised and lowered without the need of excessive or heavy force.
Specification:
Goals and frame are polyester powder coated white
Sold complete with tailored 4mm net
Net Supports are manufactured from Ø80mm diameter reinforced aluminium
Portaball is protected by Registered Design: 6153606 & 6102317
Patent Pending: GB2599643A
What's Included
4 Uprights
2 Crossbars
2 Backbars
4 Sidebars
4 Net Supports
8 Braces
8 PortaBall/Orb Wheel Units
2 Tailored Nets
240 Net Hooks
All Bolts and Fixings
We'd love to hear your feedback - please click here to leave a review.
---
Portaball Pro
The items below are required for a complete set.