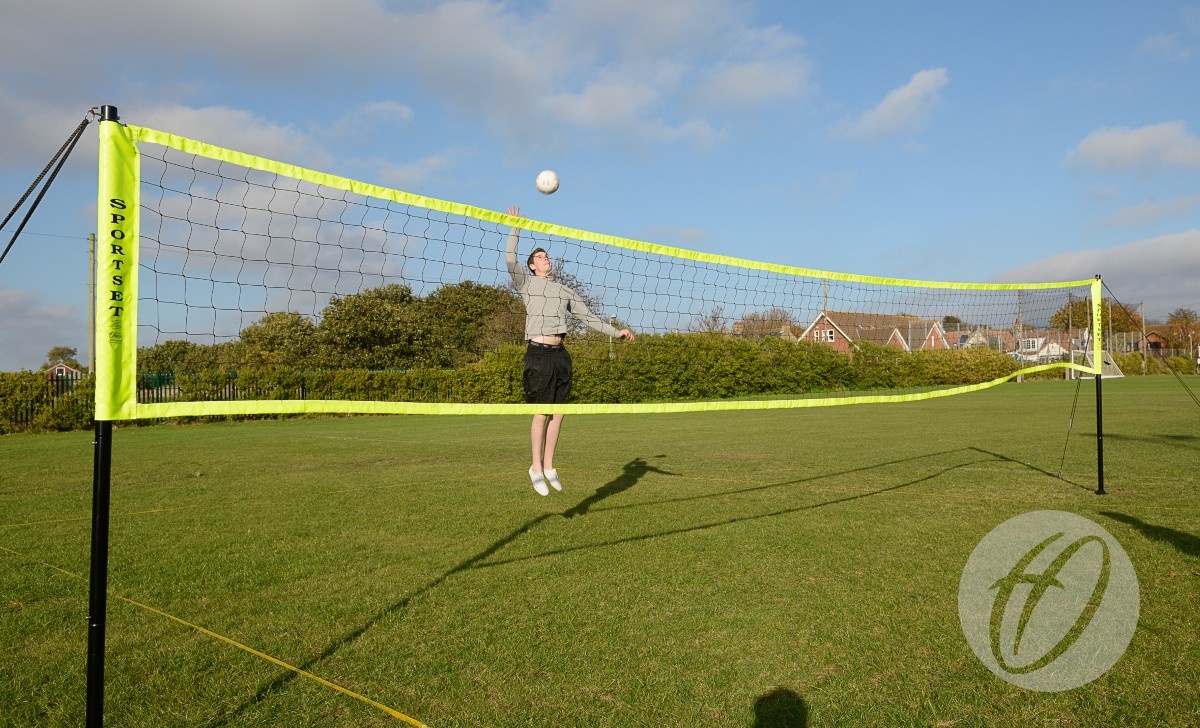 Portable Volleyball
VOL-150
As used at most UK tournaments and Beach Grand Prix. Designed by Sportset and made under licence by Harrod Sport. Set packs away into carrying bag. Designed for club and tournament use on grass or sand. Large bore aluminium tube for strength and weight reduction. The net is supplied with heavyweight fluorescent head and side bands. Tensioning is achieved by an adjustable pull down clamp system.
Features:
Can be completely assembled by two people in less than ten minutes.
Simply drive in four pegs, roll out the net, snap together the posts, hook up the guy ropes to support the net and the final net headline tension is achieved by pulling on the tension handle.
Specification:
Built in net tensioner. 10 metre 2.0mm polyethylene net.
Packed length less than 1.2m.
Fluorescent banding for twilight visibility. Adjusts to men's and ladies' height.
Aluminium poles polyester powder coated black.
Complete with carry bag, steel handled rubber mallet & steel ground pegs.
Alloy guy tensioners.
Black rope with crimped loop ends.
Please see the 'SIZE OPTIONS' tab for all size options & related products available, as well as a list of extras and spares.

What's Included
2 Base Poles
4 Centre Poles (2 Men, 2 Women)
2 Top Poles
1 Net
2 Plastic Bases
2 Sets of Guy Ropes
4 Pegs
1 Mallet
1 Bag
We'd love to hear your feedback - please click here to leave a review.
---
Portable Volleyball
The items below are required for a complete set.
Related Products