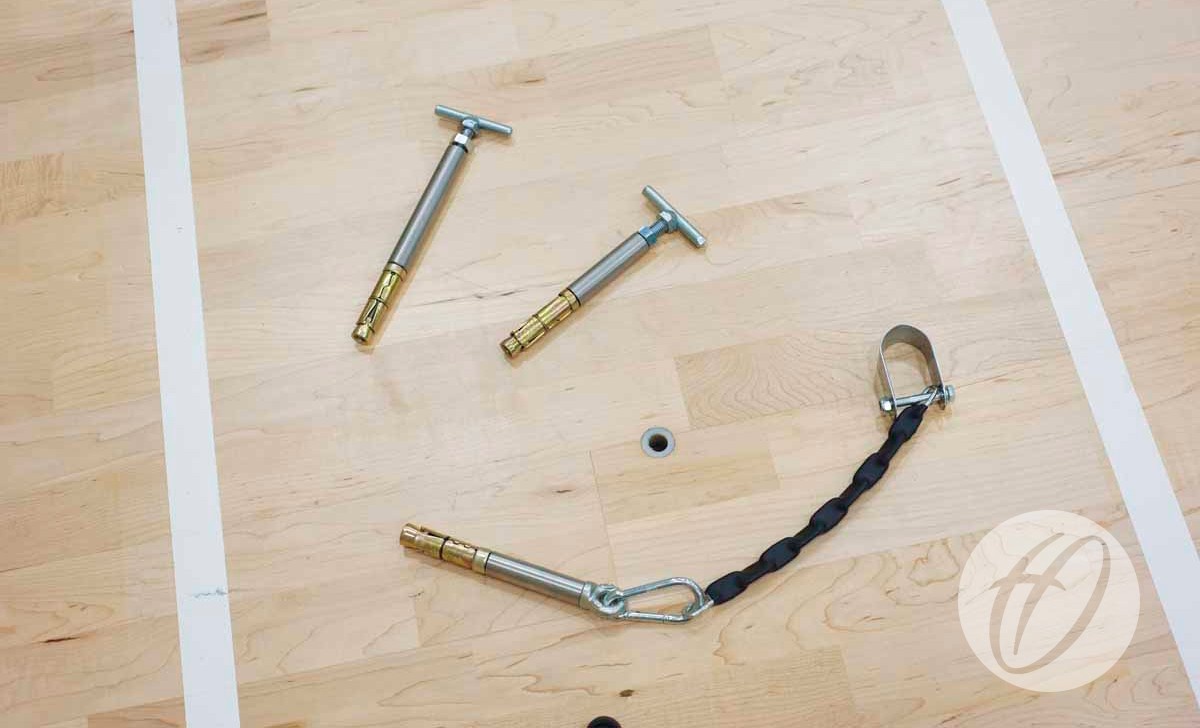 SH2 Sportshall Anchor, Suspended Floors - 210mm
ANC-002
Sportshall Floor Anchors, designed for solid or sprung flooring to ensure freestanding sports equipment is safe whilst in use. These anchors require professional installation into sportshall flooring and Harrod Sport recommend a minimum use of 2 anchors per goal.
Unit: Each
Weight: 0.68kg
Features:
• Requires professional installation into Sportshall flooring
• SH2 socket complete with eyebolt, 300 mm plastic covered chain, carbine clip and 'U' type bracket
• Fits on to backbars up to 43mm diameter
• Recommended minimum use of 2 anchors per goal
What's Included
1 x 210mm Socket
1 x Plastic covered chains
1 x M8 x 55m Bolt
1 x M8 Nyloc Nut
1 x 42.5mm U-Clip
1 x Carbine Clip
1 x M12 Eye Bolt
1 x Rambolt Shield
FAQs
Q: What types of anchors are available for sports halls?
A: There are 3 different anchorage products for sports halls. Floor Sockets, Sports Hall Anchors and Wall fixed sportshall anchor.
We'd love to hear your feedback - please click here to leave a review.
---
210mm
The items below are required for a complete set.