---
Ensuring the highest possible standards are always met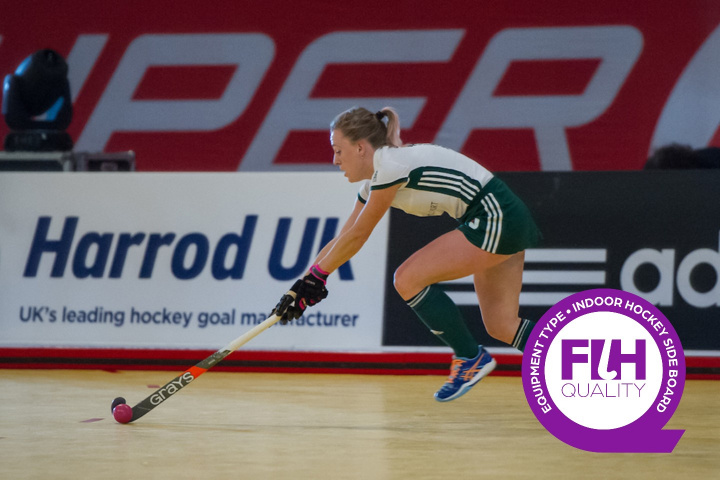 Harrod Sport is pleased to announce that our Aluminium Indoor Hockey Pitch Sideboards have been approved by the International Hockey Federation (FIH) Quality Programme, ensuring the highest performance and durability standards in field equipment for hockey.
This marks a further addition to our FIH Approved pitch equipment with our Integral Weighted Hockey Goal being awarded an FIH Quality Hockey Goal Class 1 Approval earlier this year after making design adjustments to suit the current safety and quality requirements of the International Hockey Federation.
A selection of our Team and Technical Shelters have also been awarded the FIH Quality Programme seal of approval with the above Goal and Team Shelters most recently featuring at the 2020 Tokyo Olympics.
As a company which prides itself on UK based manufacturing, specialising in quality and innovative products, Harrod Sport is incredibly proud to continue offering sports equipment at the highest possible standard for schools, universities, professional clubs and sporting events alike.
You can view the full list of FIH approved products below:
You can purchase the above products through our website, alternatively, if you need more information or require some assistance with a bespoke design, please contact our Sales Team at sales@harrod.uk.com call 01502 583515.