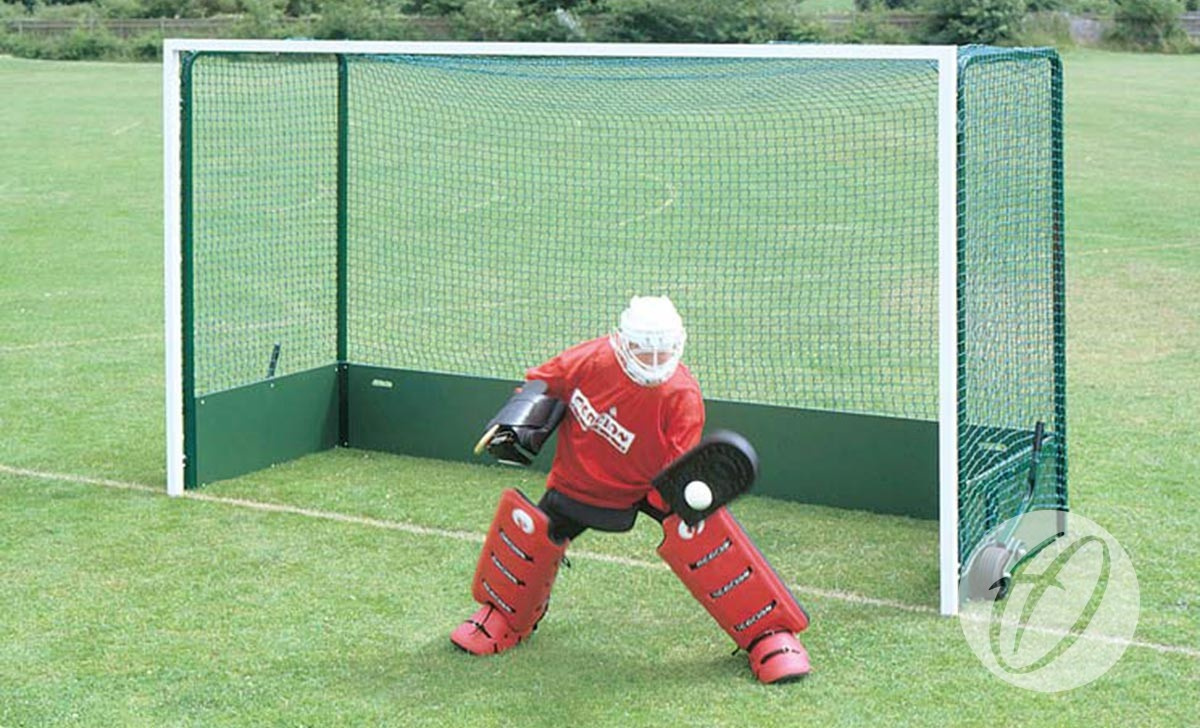 Folding Wheelaway Hockey Goals
Harrod Sport Folding hockey goal with integral wheels. Simply lift out the backboard, engage the wheels and the goal is ready to be moved by two adults.
Select option below.
Unit: Set
Weight: 106.50kg
Features:
Heavy duty hinged folding side frame with large rubber wheels and robust handle.
Uprights and crossbars feature aluminium retaining rods to ensure net is held firmly in position.
Specification:
Size 3.66m x 2.14m.
Uprights & Crossbars made from 50mm square steel.
Hinged folding side frame manufactured from 25mm square steel.
460mm high x 18mm regulation wooden backboards.
Polyester powder coated white, excluding side frame which is green.
Must be anchored at all times.
What's Included
1 Crossbar
2 Uprights
2 Sideframes (1 Left, 1 Right)
1 Backboard
2 Wheels (1 Left, 1 Right)
2 Locking Braces
All Bolts & Fixings
1 Set = 1 Goal and 2 Wheels (Nets sold separately)
We'd love to hear your feedback - please click here to leave a review.
---